Covid-19: Paraguay eyes harsher measures as Easter restrictions yield results below expectations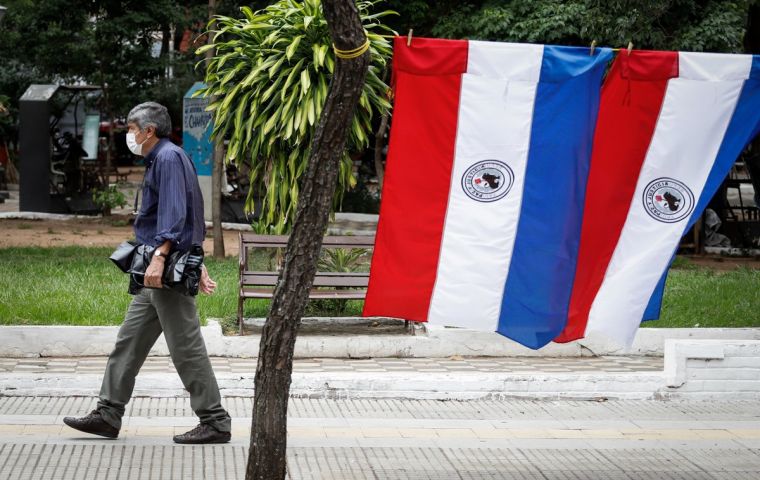 Paraguay's Health Ministry Friday admitted further restrictions are under consideration after a strict lockdown and other measures imposed during the Easter weekend failed to yield the desired results regarding a slowdown in the spread of the covid-19 disease.
The Ministry released an epidemiological update and warned that the Easter quarantine was not as successful as expected and therefore new measures were to be announced shortly.
Health Surveillance Director Guillermo Sequera explained that "the situation is really critical, all measures must be strengthened. We are aware that all the measures and guidelines that come out from the Ministry of Health will not have strength if they are not an accompanied by the people: The awareness of maintaining a well-ventilated environment, the use of a mask, maintaining a safe distance from people that they are not from the work nucleus or the family nucleus...."
He added that "we also need law enforcement to support us in controlling the measures so that they are carried out in places where they are not being complied with; where there is overcrowding..."
And he underscored what happened with the Easter holiday lockdown: "The impact of the quarantine that we did in Easter, really, we are not seeing the impact that we wanted," he said and concluded that "had we not done that, we could be worse."
New restrictive measures are therefore now under consideration, taking into account the interests of all sectors involved, particularly of private economic entrepreneurs.
Asunción continued to be the epicenter of the pandemic in Paraguay, Sequera added, warning that the Covid figures are three times higher than in previous months.
And as vaccination continues, also in Paraguay there was a case Friday of a 36-year-old nurse who had to be hospitalized after getting the first dose of the Astra Zeneca immunizer, it was reported.