Brazil and Russia back to discussing Sputnik V's certification after Anvisa's ruling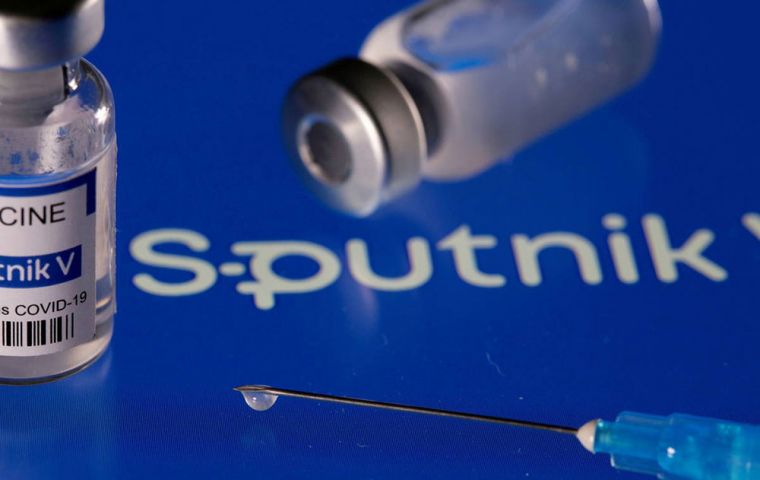 Brazilian President Jair Bolsonaro's diplomacy is trying to place its ties with Russia back on track following the rejection of the Sputnik V vaccine which was unanimously turned down last week by the entire National Health Surveillance Agency (Anvisa) board, citing a lack of proper documents.
Itamaraty Palace (Brazil's Foreign Ministry) has issued a statement Monday evening welcoming the decision by Anvisa and the Gamaleya Institute of the Russian Direct Investment Fund, responsible for the manufacture of Sputnik V, to "clarify doubts regarding the vaccine, including the provision of requested documentation."
The document also highlighted the "excellent relationship" between Brasilia and Moscow and says that the Foreign Ministry and the Ministry of Health of Brazil are pushing to add the Russian vaccine, once approved, to the national vaccination system against the coronavirus.
The Foreign and Health Ministries "will continue to be willing to support the ongoing dialogue, always respecting the autonomy of Anvisa, so that Sputnik V, when it is approved, can reinforce the national immunization plan," said the statement.
Also on Monday evening, Russia's embassy in Brasilia turned down a formal meeting with opposition leader and former President Luiz Inácio Lula da Silva (Lula), the newspaper O Globo reported.
Lula was one of the key negotiators in the last months of the acquisition of Sputnik V by the nine northeastern states, four of them ran by Lula's Workers' Party and all of them stern opponents to Bolsonaro.
This caused a repudiation by the Russian fund that markets the vaccine, which attributed the decision to pressure from the United States on the Bolsonaro government. The vaccine can be manufactured in Brazil in two plants of Unión Química, a laboratory associated with the Russian investment fund for the local development of the immunizer, which has plants in Brasilia and Guarulhos, in Greater São Paulo.
But relations between Bolsonaro and Russian President Vladimir Putin seemed undented by the Sputnik V incident. Russia Monday announced the release of a Brazilian citizen jailed for drug trafficking in a Moscow prison.