Scholar highlights differences between Uruguayans and Argentines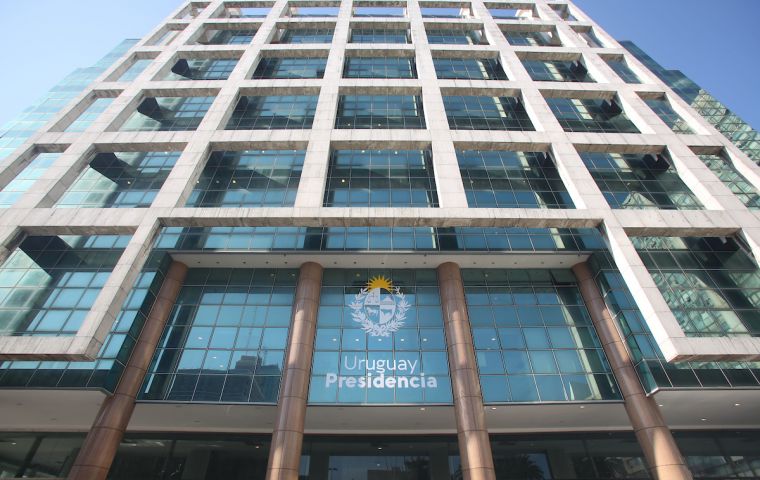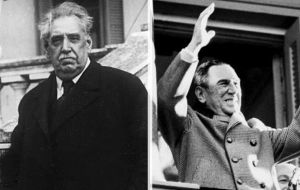 Uruguayan-Canadian scientist Nicolás Saldías of the Intelligence Unit within the famed publication The Economist, has described that "Argentina and Uruguay are two countries that could be defined as twin brothers raised by different families."
Saldías, who did a doctoral thesis ("The weight of history, the formation of the State and labour policy in Argentina and Uruguay") has told the Argentine website Infobae that the roots of the Argentine state are very different from those of Uruguay.
"Now we are seeing the consequences of this, and it is very difficult for Argentina to change it. It is not impossible, but I don't know how that anti-pluralist policy that exists in Argentina could be changed. Uruguayans are indeed more relaxed compared to Buenos Aires, but it is difficult to speak of Argentina as a country. Uruguay is easier, there are three million people, and more than half live in Montevideo. Argentina is an agglomeration of different cultures. The differences between someone who lives in Recoleta (a top-class suburb within the Autonomous City of Buenos Aires) or Jujuy are huge. An Argentine from Recoleta and an Uruguayan from Pocitos (a beach and a neighbourhood in Montevideo) are, on the other hand, very similar," said Saldías.
According to the scholar, Argentina has had a more authoritarian look "on what kind of a country to build." Saldías says former Presidents Julio Argentino Roca, Juan Domingo Perón and Néstor and Cristina Kirchner all believe theirs is the only right view to defend the country's interests, while the opposition is sepoys, while "Uruguayans do not speak of their political adversaries in those terms," he said.
See also: Uruguay's Interior Minister Jorge Larrañaga mourned by political friends and foes alike

Salsías also pointed out that in Argentina the army prevailed over the provincial leaders and there was no military opposition, while in Uruguay "there was always a war between parties during the 19th century."
"The Argentine State was formed basically from the Army and the army elites, which generated a vertical view of politics with the leader on top of the hierarchy so that those who do not agree with the leader are not only wrong, but they are also enemies of the nation. Sepoys!
Instead, Uruguay is a country that was formed thanks to political parties, which always played a central role in the construction of national interests, Saldías explained. This identification with political parties and division, "over time, created a culture of pluralism."
"Compared with Argentina, where the army prevailed over the provincial leaders and there was no more military opposition, in Uruguay, there was always a war between parties during the 19th century. No one could create a central single-party state as in Argentina, because the other party always had sufficient capacity to combat this in military terms. The opposition could not be defeated, that is why it is integrated and culture of pluralism is born as a way of maintaining peace," he explained.
Saldías also highlighted the two countries' different approach to foreign policy. Although there are different positions from a commercial and political viewpoint, Uruguay supports free trade as a good State policy. "The idea that Uruguay depends on the global market is something that almost everyone shares in Uruguay," the scholar stressed.
On the other hand, in Argentina former President Mauricio Macri wanted the country to be the world's supermarket, whereas a Kirchnerist does not agree. Hence, "the current obstacles to exports."
"These policies are impossible to imagine in a country like Uruguay, which needs to export everything it can. And the debate about the power of the country does not exist. Uruguay cannot be a powerful country. Argentina can be a powerful country in the region. Uruguay, cannot. It may be a stable, prosperous country, but no more than that. Argentina can be something more, and the great frustration of Argentine politics is the inability to be something more. This creates tensions in Argentina that do not exist in Uruguay," argued Saldías.
Saldías also highlighted the importance of France's culture and literature on the Uruguayan political ecosystem in the late 19th and early 20th centuries. The model of secular, free, universal and compulsory Uruguayan education was based mainly on France's and that José Batlle y Ordoñez learned in that country as a student and was influenced by the liberal secular ideas of that country.
"There is a lot of French influence in the formation of the modern Uruguayan State. In 1907, as president, Batlle y Ordoñez went to France again and was impacted by the radical and socialist ideas of the moment. He reasoned that Uruguay, a new country and in construction, had to avoid the class conflict that existed in Europe. And that was Batllism. But there is also another difference. The Argentine army was trained and highly influenced by the Germans, and they had a very different conception from the French, which was the one that Uruguay took for its armed forces. It is no coincidence that Perón was influenced by fascist ideas because he was trained with German ideas, which contemplated a role for the Army in politics very different from that of Uruguay," he added.
"Perón created Argentine hyper-presidential. Perón was thinking of the organized community, an idea obviously instilled by Mussolini and fascism, and that required a very strong president. Successive military coups strengthened the notion of nationalist communities. Each dictatorship was advancing hyper-presidential. Democracy opted for soft populism, which in Uruguay does not exist. Uruguay had hyper-presidential between 1968 and 1985, but then everything returned to the usual course," Saldías explained.