British PM Boris Johnson gets married in private ceremony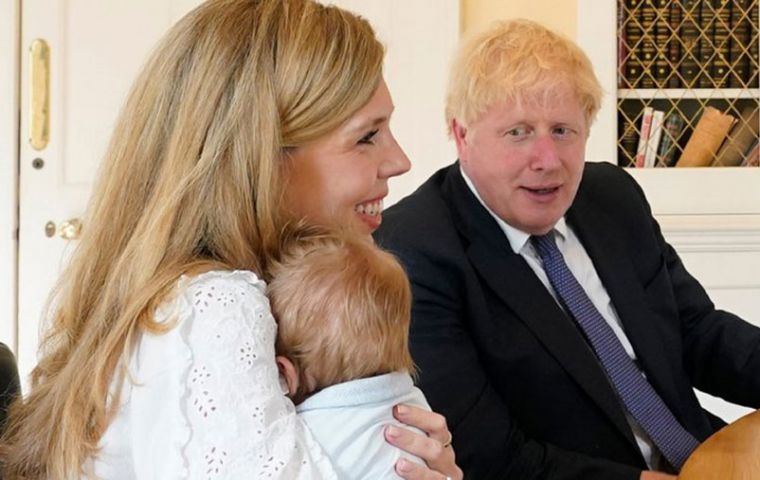 In a private ceremony with guests not exceeding 30 people to abide by the current covid-19 restrictions in force, British Prime Minister Boris Johnson and his fiancee have tied the knot, it was announced Sunday.
The Prime Minister and Carrie Symonds were married in a small ceremony at Westminster Abbey yesterday (Saturday) afternoon," a British government spokesman said on Sunday. The occasion, according to him, will be celebrated by the couple, with family and friends, in the "next summer".
Johnson has thus become the first head of the country's government to marry during his term in almost 200 years.
The 56-year-old Johnson and the 33-year-old former head of communications for his Conservative Party have been engaged since the end of 2019. Their son, Wilfred, was born in April 2020. According to the daily The Sun, the wedding of Johnson and Symonds was celebrated by the same priest who baptized Wilfred. The boy was also at the wedding ceremony.
It is Johnson's third marriage. He has four children from his second engagement to lawyer Marina Wheeler, from whom he split in 2018, when his relationship with Symonds became known. The prime minister also has a daughter born in 2009 from out of wedlock and is also said to have yet another extramarital child, about which he has so far declined to comment.
Johnson is only the second prime minister of the United Kingdom to marry while in office. The first was Robert Jenkinson in 1822.