Peruvian foreign minister, three weeks in the job, resigns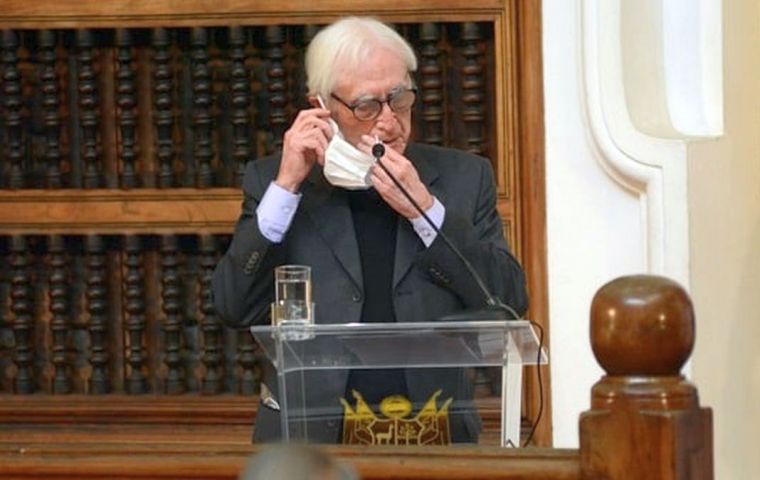 The Peruvian foreign minister Hector Bejar resigned on Tuesday following some controversial statements about the origins of terrorism in his country, thus becoming the first loss in the cabinet of president Pedro Castillo who took office in July.
Ex minister Béjar was part of Castillo's team together with other left wing radicals, which has generated a serious dispute with the new Congress dominated by the opposition.
The 'irrevocable' resignation of Béjar was reported by the press office from president Castillo. The ex minister, a sociologist, 85, was in his youth a member of the Shining Path Maoist guerrilla that ravaged Peru in the eighties. But the incident which forced him to step down was an Internet chat at the beginning of the year in which he affirmed that Shining Path was the making of the Peruvian navy together with the US intelligence agency, CIA.
"Terrorism in Peru was started by the Navy and this can be proven historically, they were trained for that specific purpose by the CIA", pointed out Béjar in the chat which was aired last Sunday in a television program and immediately triggered reactions from Congress, the Navy and the media.
It is hard for Peru's collective memory not to remember that at the end of the last century and during two decades the country was exposed to an internal war which caused 69,000 proven dead and disappeared, according to a congressional Truth Committee.
Before Béjar stepped down from the ministry he led for three weeks, dozens of people marched to protest his appointment and demand his resignation. Monday evening the Peruvian foreign ministry in a release said that Béjar's words were taken 'out of context' to confuse public opinion, discrediting him and thus anticipating a no confidence vote in Congress.