Norwegian cruise arrives at New Orleans with ten Covid-19 confirmed cases after a tour of Belize, Honduras and Mexico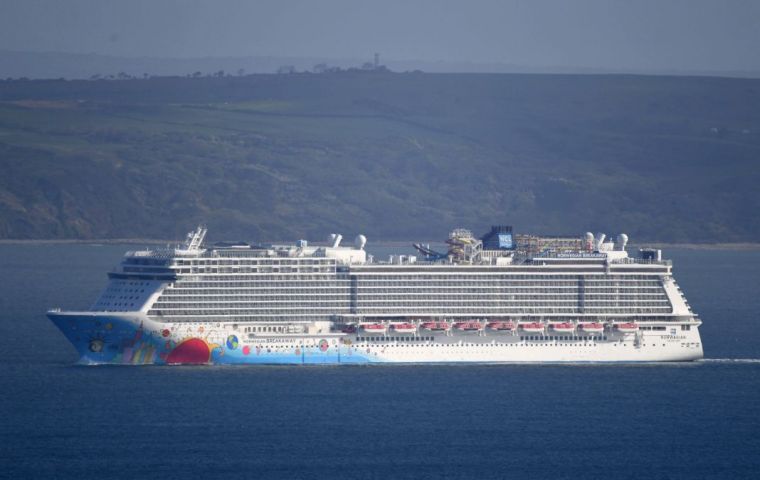 The Norwegian Breakaway, belonging to the Norwegian Cruise Line, docked in New Orleans, on Saturday with at least ten positive cases of Covid-19, according to the Louisiana Health Department.
The vessel with 3,200 passengers left New Orleans on November 28 for a one week cruise called at Belize, Honduras and Mexico.
Health authorities from Louisiana said they were working closely with the Center for Disease Control and Prevention, CDC to comply with all protocols when such a situation emerges.
All disembarking passengers will be PCR tested, and those testing positive will be sent directly to their homes or will be isolated following CDC rules and Norwegian Cruise Line protocols.
All passengers travelling on Norwegian vessels as well as the crew must have the full vaccination certificate at least two weeks before embarking.
Norwegian Cruise Line issued a statement that confirmed a "handful of COVID-19 cases among guests and crew." The company said all of the identified cases involved people without symptoms of the illness.
"We are testing all individuals on Norwegian Breakaway before disembarkation, as well as providing post-exposure and quarantine public health guidance by the (U.S. Centers for Disease Control and Prevention)," the company's statement said. "Any guests who have tested positive for COVID-19 will travel by personal vehicle to their residence or self-isolate in accommodations provided by the company."
The state health department — which is working with the cruise line and state and local officials to contain the outbreak — said at least 10 people on the ship tested positive for COVID-19.