Brazil ended 2022 with a US$ 62bn surplus and overall trade turnover plus US$ 600bn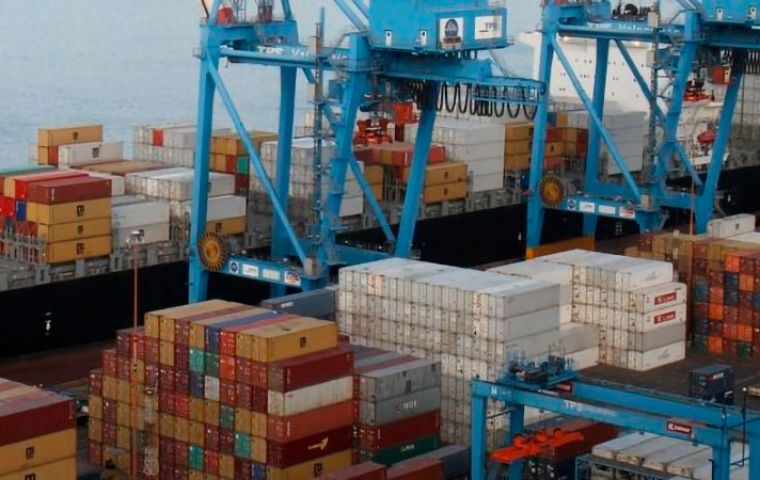 Brazil's trade balance closed the year 2022 at a record surplus of US$ 62.3 billion. Compared with the previous year, when the positive balance totaled US$ 61.4 billion, there was an increase of 1.5%.
A surplus happens when exports exceed imports. When the opposite happens, the result is a deficit. The Brazilian government has been keeping records since 1989.
The figures were released by the Foreign Trade Secretariat, which is now linked to the Ministry of Development, Industry, and Foreign Trade. The governmental body, recreated in the Lula government, is headed by Vice President Geraldo Alckmin.
According to the government, in 2022: Exports totaled US$ 335 billion, while Imports, totaled US$ 272.7 billion.
According to the Ministry of Economy, exports increased by 19.3% in 2022 (daily average) compared to the previous year, with a daily average of US$ 1.3 billion (a new record in the historical series).
Purchases from abroad advanced 24.3% and totaled, on a daily average, US$ 1.09 billion. This was also the highest value since the figures began to be recorded in 1989.
The economic sector with the highest growth in 2022 was agriculture, which increased the value of exports by 36.1% (mainly explained by the 31.5% increase in the prices of primary products, also a consequence of the war in Ukraine, but there was also an increase of 1.8% in volumes shipped).
The Manufacturing Industry, on the other hand, presented an increase in export value of 26.2%. "This behavior was influenced by the growth of the price level (+15.7%) and by the increase in the volume exported (+ 9.8%.)."
However the Extractive Industry saw a reduction in the exported value (-4.6%), with a decrease in the price level of -2.5% and volume shipped of -0.5% compared to the year 2021.
Regarding the destination of foreign sales, there was an increase in sales to China (an increase of 1.5% in the daily average to US$ 91.3 billion), to the European Union (an increase of 39.6% to US$ 51 billion), to the United States (20.2%, to US$ 37.4 billion) and Argentina (29.3% to US$ 15.4 billion).