Peru's Labor Minister resigns as gov't turns deaf ear to popular demands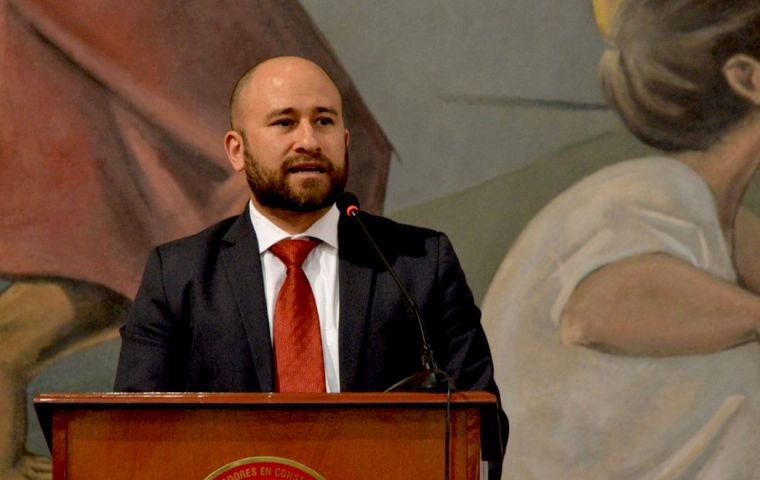 Eduardo Garcia Birimisa resigned late Thursday as Peru's Labor Minister amid increasing popular demonstrations resulting in more deaths as the days go by since Pedro Castillo Terrones' impeachment on Dec. 7.
"I thank President Dina Boluarte, and Prime Minister Alberto Otárola, for having given me the opportunity to serve my country," García Birimisa wrote on his Twitter account upon announcing his decision.
Garcia Birimisa argued that the social and political crisis Peru is going through called for "a change of faces in the country's leadership and an early election that cannot wait until April 2024," in line with what demonstrators nationwide have been demanding.
Failure to acquiesce to those requests "generates a wear and tear that, at least in my case, disqualifies me from being able to put into practice the construction of a dialogue that I believe the country needs," Garcia Birimisa went on.
The former official also urged Boluarte's government to show it had felt the impact of the 49 deaths recorded so far since protests broke out, saying it was necessary "to apologize to the population and to recognize that mistakes have been made that must be corrected so that this does not happen again."
Garcia Birimisa also explained that he had accepted to take over the ministry out of an intimate persuasion that "he could contribute to building the Peru he dreamed of" and insisted that behind the protests "there were social demands long ignored."
Hence, "tragedy promptly repeated itself and many brothers fell, this time in Puno and Cuzco;" he went on. "This time, I believe that the attention to social demands is no longer sufficient for what the country needs. The tragedies we have just experienced prove it."
Meanwhile, thousands took to the streets of Lima on Thursday, thus bringing to the country's capital the effects of protests that have been staged mainly in other parts of the country.
"Why are you turning your back on the people, there are so many deaths, for God's sake, stop this massacre," protester Olga Espejo was quoted by Reuters as saying. "Mrs. Boluarte, they are using you," she said as demonstrators shouted "Dina asesina!"