First steel cut on second Type 31 Frigate, HMS Active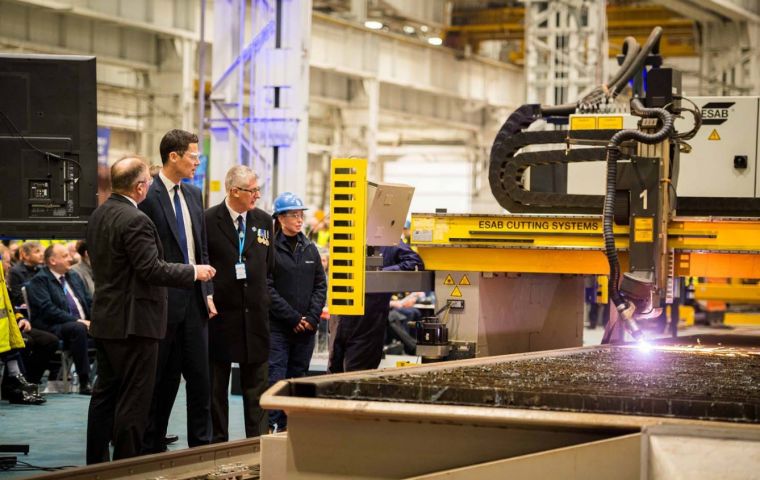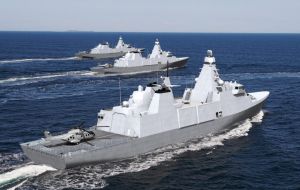 Construction is underway on the second Type 31 frigate being built for the Royal Navy. The first steel has been cut on HMS Active at the Babcock shipyard in Fife, by Defense Minister Alex Chalk.
The new ship is named after the Type 21 frigate deployed during the Falklands War. It comes 16 months after the build of HMS Venturer, the Navy's first Type 31 frigate - began.
The entire five-strong Type 31 fleet is expected to be delivered by the end of 2028 and to enter service with the Royal Navy by the end of 2030.
They will be fitted with the supersonic anti-air missile defense system Sea Ceptor, a 57mm and two 40mm Bofors naval guns and a 4D radar system.
The ships will also be able to operate Merlin or Wildcat helicopters.
Known as the Inspiration Class, the five Type 31s all take their names from former warships and submarines whose missions and history are intended to inspire.
The ships are called HMS Venturer, HMS Active, HMS Bulldog, HMS Campbeltown and HMS Formidable.
The Type 31 program will support a UK workforce of about 1,250 people including 150 apprenticeships and a further 1,250 people in the supply chain.
HMS Active saw action in the Falklands, particularly shelling during the battle of Mount Tumbledown. In 1994 she was decommissioned and sold to the Pakistan navy.