Petrobras has a new CEO; company shares drop awaiting fuels prices policy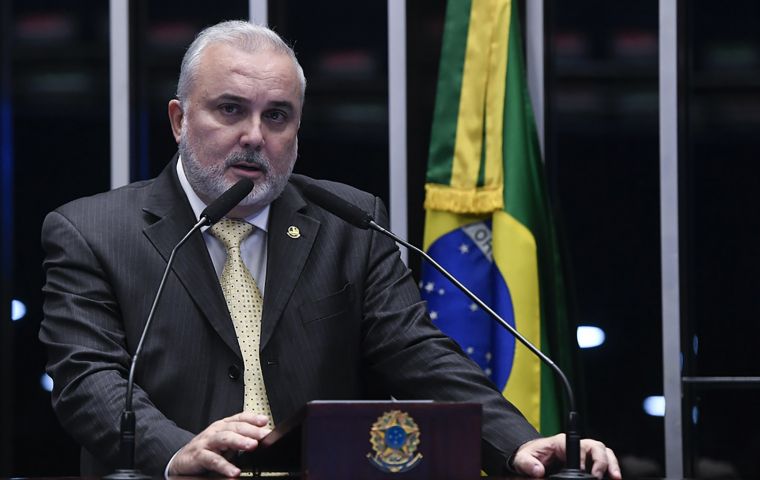 Former Senator and energy consultant, Jean Paul Prates is Brazil's oil giant Petrobras new Chief Executive, marking a clear difference from the previous administration rapidly reflected in the Sao Paulo stock exchange where company shares dropped more than 3% on Thursday
Prates is expected to oversee a strategic shift to more renewable energy projects and renewed investments in refining. Prates was unanimously approved by the board, on which he will also hold a seat, Petrobras said in a securities filing. He is taking office on an interim basis until April, when he will be sworn in permanently.
Markets fear Prates may dramatically change the company's fuel pricing policy, which currently tracks global oil markets with its domestic prices, something that Lula has repeatedly criticized.
Prates has previously said he did not intend to entirely unlink fuel prices from international markets, but would move away from "import parity." He has said the Lula government would not take an aggressively interventionist approach to Petrobras.
Investors also worry about the future dividend policy. Petrobras made bumper payouts in recent quarters, but Prates has said the company cannot "just keep tapping sub-salt oil and paying dividends".
Prates, who was a senator for the past four years, is the first politician in several years to hold a high-ranking office at Petrobras.
"The challenge he faces is trying to place together a modern Petrobras, returning cash to shareholders, and the new government's more interventionist stance," said Paulo Valois, a partner at law firm Schmidt Valois Advogados.
Earlier in the day, the Brazilian Senate's official gazette published the resignation of Prates as a lawmaker. He took over from Joao Henrique Rittershaussen, who had been serving as interim CEO since Jan. 4.