Germany pledges some € 200 million to Brazil's ambitious environmental actions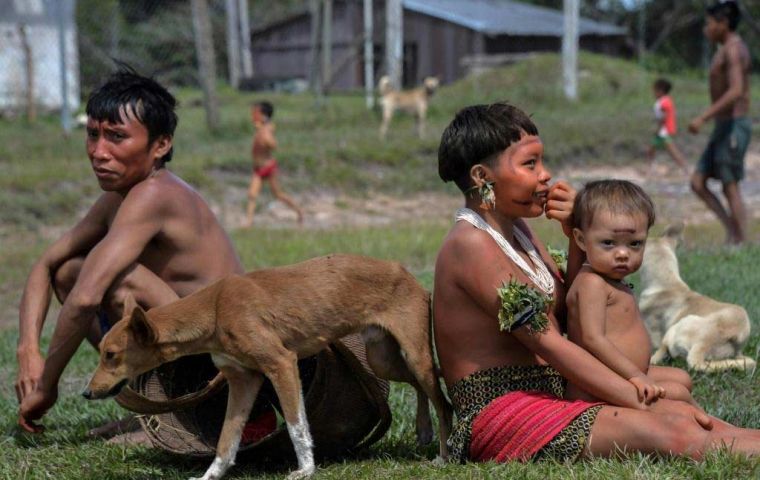 Germany's Minister of Economic Cooperation and Development Svenja Schulze Monday announced in Brasilia the release of about € 200 million to be committed to environmental actions.
During a press conference alongside Brazilian Environment Minister Marina Silva, the German official confirmed disbursements worth € 35 million for the Amazon Fund and € 31 million to support Amazonian states for the implementation of what the German government refers to as "ambitious actions" to further protect the forest.
The total amount also includes € 29.5 million in support of an energy efficiency guarantee fund for small and medium-sized enterprises, with a direct contribution to private investments in energy efficiency; and € 5.37 million in a consulting project to promote renewable energy in industry and transport.
Also included in the amount announced are € 13.1 million in a project to support small farmers in reforesting their land; € 80 million so that farmers have access to low-interest credit lines; and € 9 million in support of sustainable supply chains.
The donation of € 35 million to the Amazon Fund was formalized through the signing of a financial contract between the German bank KfW and Brazil's National Bank for Economic and Social Development (BNDES).
The German government has also pledged to allocate € 31 million to the states of the Amazon for forest protection and sustainable use projects, aligned with policies and strategic objectives of the Plan for Prevention and Control of Deforestation in the Amazon.
Silva said that the federal government would use resources from the Amazon Fund to address the humanitarian crisis the Yanomami indigenous people in Roraima are going through.
The Brazilian minister also said that those resources would be used to expel clandestine miners (known as garimpeiros) from the region where the Yanomami live.
"These emergency actions are being treated at various levels, which involve everything from the health issue, the treatment of the serious hunger situation that is devastating these communities, to the security part," Silva explained while accusing the administration of former President Jair Bolsonaro of crimes against the country and against indigenous communities.
"I have no doubt that it was a genocidal attitude towards the Brazilian indigenous populations and that the federal government is acting emergently in the face of a difficult situation, in which we have to recover the policies, the institutions, the public equipment," Silva argued. (Source: Agencia Brasil)