Uruguay's Environment Minister resigns after degree scandal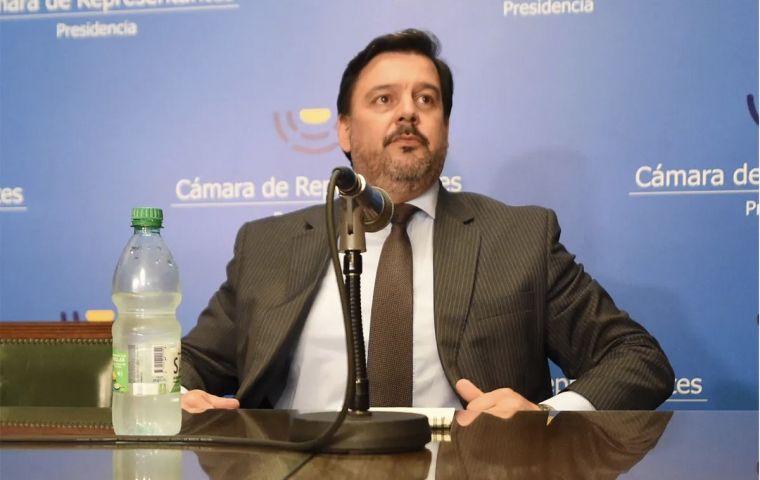 A controversy over using the prefix "Lic." when he was still to earn a college graduate degree resulted in the resignation of Uruguay's Environment Minister Adrián Peña. President Luis Lacalle Pou has already chosen Robert Bouvier for the position. The Vice President of the state-run telephone company Antel was proposed by Peña himself.
Peña was one course short of a degree in Business Management from the Catholic University of Uruguay. "There are no apologies for the mistake I made", he said in a press conference. He also said it had taken him a lot of effort to do the university course. "We are going to carry out this workshop and, in fact, we have already asked to be enrolled in the first opportunity that exists. We will comply with this procedure and the matter will be settled," he said. "The mistake was the one I recognized, which I regretted and apologized for. It has to do with having lied regarding that title for a while," he admitted.
Back in the day, Peña was among those most critical of former Vice President Raúl Sendic for having lied about his bachelor's degree.
Like Peña, Bouvier stems from the Ciudadanos sector of the Colorado Party, a member of the ruling Multicolor coalition. He is a certified public accountant, with a background at the electricity company UTE and the oil company Ancap, in addition to Antel.