Argentine opposition cries foul play in 2010 census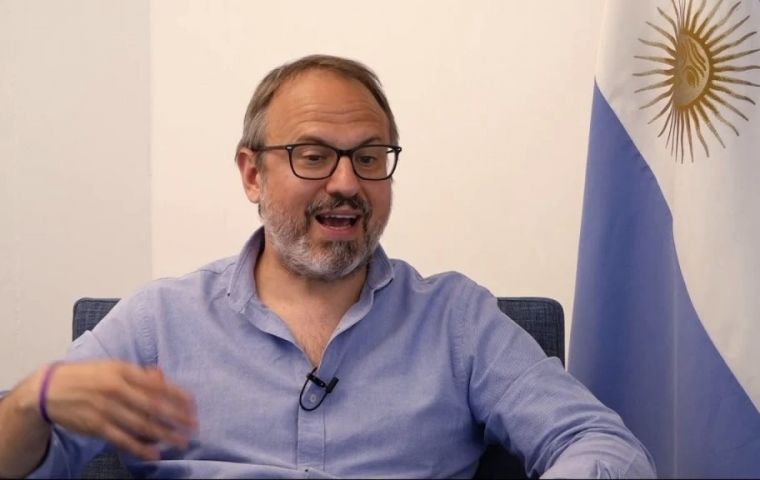 Leaders of the Argentine opposition Together for Change (Juntos por el Cambio - JxC) coalition Wednesday argued that census data regarding the population of the La Matanza constituency in the province of Buenos Aires had been tampered with in 2010 to collect undue co-participation funds for the next 12 years.
"Our doubts about the 2010 census in La Matanza were founded," 3 de Febrero Mayor Diego Valenzuela said on Twitter after the publication of the provisional data of the 2022 Indec survey.
Read also: Census shows Argentina has a population of 46 million
Valenzuela spoke of "inconsistencies" in the 2010 census in La Matanza, based on the fact that the number of inhabitants would not coincide with the vaccinated population nor with the values of electoral participation. "Now begins the road to recover the resources that we lost [for] the other municipalities for 12 years!" he also posted.
"It is confirmed that the population of La Matanza in the 2010 Census was adulterated. It went from 1,775,816 in 2010 to 1,837,774 in 2022. The 'projected' population for 2022 was 2,374,149," Valenzuela insisted.
"It is essential now to recalculate the co-participation among the municipalities and initiate a claim for the resources we lost during the last 12 years. Here is a first calculation that gives 85,000 million!" he went on.
Valenzuela and other political leaders had denounced the alleged adulteration of data by the National Institute of Statistics and Census (Indec) in 2010 in La Matanza because a higher number of people equals more co-participation funds from the provincial government.
"There are many doubts about the 2010 census and all the comments I am now going to make have the sole purpose of preventing it from happening again in 2022 and ensuring that the data are of quality," Valenzuela had warned at the time.
The 2010 population estimate for La Matanza was set at 1,391,599 inhabitants, but the census showed 1,775,816, with no socio-demographic factors to account for the gap. In 2010, Argentina was ruled by then-President Cristina Fernández de Kirchner (CFK).