Argentina's Victor Angelescu collecting scientific data for CCAMLR in South Georgia waters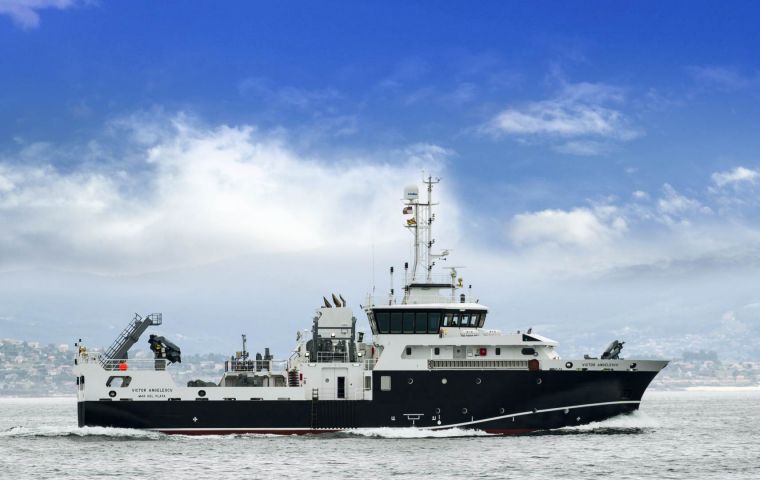 The Commissioner of South Georgia and South Sandwich Islands, SGSSI, Ambassador Alison Blake CMG, GSSI has issued permission for the vessel Victor Angelescu to conduct a CCAMLR-notified survey in South Georgia waters from 07 February to 02 March 2023.
This is similar to a previous survey in 2013, and will seek to add to the scientific data held by CCAMLR.
Victor Angelescu is a state of the art research/survey vessel belonging to the Argentine National Institute of Fisheries Development Research, INIDEP, based in Mar del Plata. She was built in Spain at the ARMON Vigo shipyard 2016/17.
Angelescu is 52 meters long, beam 12,8 meters and a draft of 4,8 meters. She is powered by two electric engines of 1050 KW each, and has a cruise speed of 1 knots.
The research vessel has a crew of 14 and can carry some 17 scientists.
Since UK and Argentina are both members of CCAMLR, Convention for the Conservation of Antarctic Marine Living Resources, they must both comply with scientific research and data collection.