AMLO decrees nationalization of Mexico's lithium reserves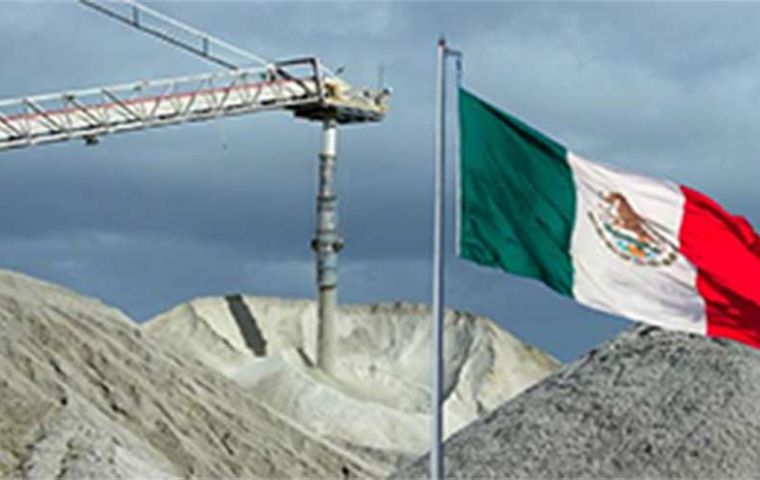 Mexican President Andrés Manuel López Obrador (AMLO) signed the decree whereby the country's lithium reserves belong to the federal state. "Let the nation be the owner of this strategic mineral" used in the production of batteries for electric cars, the head of state said from Sonora in the municipality of Bacadéhuachi.
"What we are doing now, keeping the proportions and in another time, is to nationalize lithium so that it cannot be exploited by foreigners, neither from Russia, nor from China, nor from the United States. Oil and lithium belong to the nation, they belong to the people of Mexico," AMLO underlined.
López Obrador also spoke of "a process of exploration, of technological development to have the raw material, also to have plants installed for the production of batteries" after this new step was taken "for the benefit of the people of Mexico."
In Mexico, lithium is to be found under the clay. Hence, the extraction process is different from that of South America's lithium triangle of Bolivia, Chile, and Argentina, where it is found in rock or brine.
The nationalization of lithium comes after a reform to the Mining Law passed in April last year, which made the exploration, exploitation, and use of the mineral, "of public utility," granting the Mexican State exclusive rights.
"There is already a law that was approved in Congress, there are of course injunctions, you know how conservatives are, they would like Mexico to become a colony of foreigners, not an independent, free, sovereign country. They are not going to be able to do it with their appeals, nor with their controversies in the judiciary," López Obrador also argued.
"The decision has already been made, the law has been approved in the legislative branch and the lithium belongs to the nation," AMLO stressed.
With this decree, the first lithium mining reserve zone consisting of 234,855 hectares in Sonora will be created. It is estimated that this area of the country holds more than 243 billion tons of lithium, which would make it the largest lithium deposit in the world. The price of lithium is expected to soar once only battery-powered cars are built worldwide, which is why it is regarded as "the white gold of the future." Companies such as Tesla and BMW have announced large investments in Mexico.