Tesla to build carmaking plant in Mexico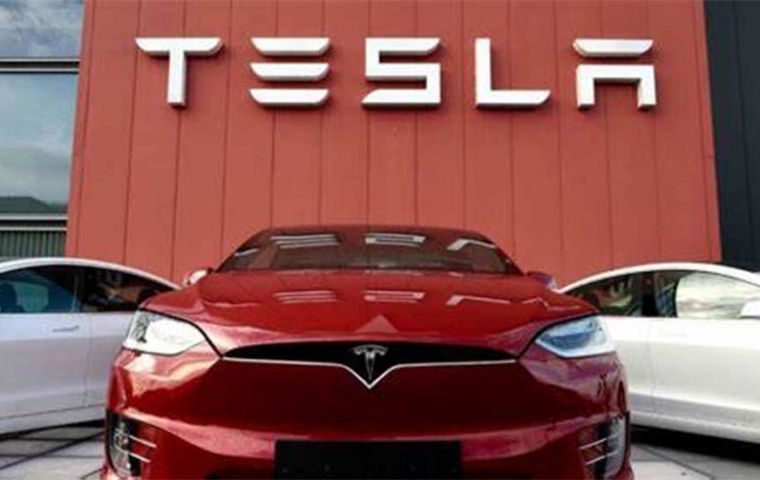 Elon Musk's Tesla will install a factory to build electric cars in Mexico, which will be the company's first in Latin America, President Andrés Manuel López Obrador (AMLO) confirmed Tuesday.
While announcing it would install a "very large" plant in Monterrey, the US company also pledged to address the problem of water shortages in northern Mexico, it was reported.
In his usual morning conference Tuesday, AMLO said he had spoken twice last week with Musk and they reached an "understanding" for the company to invest in the country.
"We talked yesterday (Monday) with Mr. Elon Musk, director of Tesla, and there is already an understanding: yes they are going to dedicate the investment to Mexico and the plant is going to be established in Monterrey," the president said. "This is going to mean a considerable investment and many, many jobs," he added.
Santa Catarina Mayor Jesús Nava admitted announced in a video on Instagram that Tesla will set up a facility in that municipality, adjacent to Monterrey, the capital of Nuevo León.
According to Reuters, Tesla's initial investment would amount to US$ 1 billion and reach US$ 10 billion over time.
Mexican government sources said the plant will be a "Gigafactory", like others owned by Tesla in the United States, Europe, and Asia. It would manufacture the "Semi" tractor-trailer, the "Roadster" sports car, and perhaps the "Model 3″ sedan.
Tesla was to release more details of its plans this week.
The Mexican President also explained that the new plant will be subject to a series of commitments to address the water problem in its area of choice, Among these commitments, is the use of recycled water in the entire electric car manufacturing process, while the water will also be treated for the painting of the cars.
López Obrador also said he made it clear to Musk that Mexico cannot grant the same subsidies that the US government provides to automotive production, which the Tesla co-founder understood "perfectly."