Former DINA operatives convicted in Chile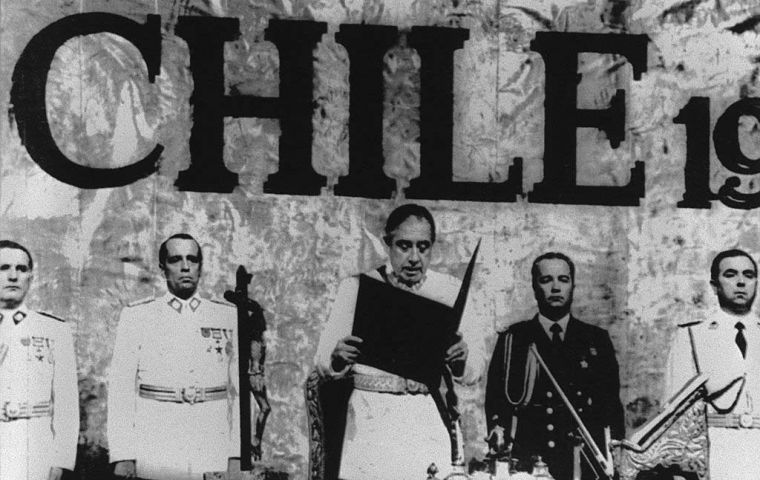 A Chilean court Friday unanimously repealed a previous acquitting ruling and upheld the prison sentences imposed on 59 former operatives of the General Augusto Pinochet military dictatorship (1973-1990) who were found guilty of aggravated kidnappings, mostly of members of the Revolutionary Left Movement (MIR) in what became known as Operation Colombo.
The deployment ordered by the infamous National Intelligence Directorate (DINA) between July 1974 and Jan. 1975 sought to eliminate 119 opponents and pass them on as killed in combat in neighboring countries.
The court sentenced former DINA chiefs and officers César Manríquez Bravo, Pedro Octavio Espinoza Bravo, Raúl Eduardo Iturriaga Neumann, and Miguel Krassnoff Martchenko. With these new convictions, the defendants accumulate over 900 years in prison. The court also sentenced 53 former agents of Pinochet's secret police to between 541 days and 10 years and one day in jail, it was reported. Thus, Chile's Judiciary acquiesced to the appeals filed by the plaintiffs and issued a replacement sentence convicting those responsible for "Operation Colombo".
According to Chile's Judiciary, the new decision "establishes the error of law in the challenged sentence," when it acquitted "several convicted persons who served in different barracks of the repressive agency through which the victims who were detained and then made to disappear" passed.
According to the 2011 Valech Commission (National Commission on Political Prisoners and Torture) report, there were 40,018 politically motivated detainees in Chile during the military regime, 3,065 of whom died or disappeared.
Chile is about to commemorate the 50th anniversary of the Sept. 11, 1973, coup d'état through which Socialist President Salvador Allende (1970-1973) was overthrown.