Britain's security compromised due to ammo shortage after aiding Ukraine
Tuesday, March 7th 2023 - 10:13 UTC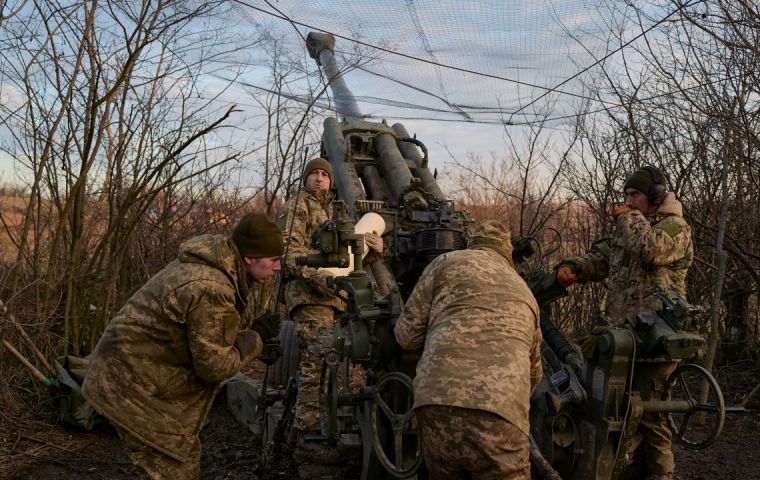 The British House of Commons Defense Committee urged the Government to devise a plan to boost the UK arms industry after a shortage in ammunition was reported due to constant assistance to Ukraine since the Russian invasion a little over a year ago. The House of Commons defense committee also warned that the UK's ammunition stockpile had dropped to a point that it jeopardized the country's security.
"It is clear that the UK and its NATO allies have allowed their stockpiles to fall to dangerously low levels," says the committee chaired by Conservative Tobias Elwood, which also stresses that replenishing those inventories could cost a decade at the current rate of manufacture.
The parliamentary committee, made up of eleven MPs, argued that while Russia also faced a fall in its reserves, "other adversaries can maintain and potentially increase theirs."
"The inability to replenish the UK's stockpile puts at risk not only our ability to supply (ammunition) to Ukraine but also to counter any threat to our own security," the report said.
The Ministry of Defense "published a strategy designed to improve cooperation with industry and allies nearly two years ago, but we have still been told that it will take at least a decade to replenish Britain's ammunition stocks," the report noted.
"For that reason, we recommend that the Ministry produce a plan on how it plans to increase defense industrial capability and reduce the time it will take to replenish inventories," the committee added.
Britain's defense industry is no longer what it used to be by the end of the cold war, it was also reported. "To be a credible force the UK needs to ensure that it has the capabilities it needs — which means making sure that we have sufficient personnel, weapons, ammunition and equipment," Committee Chairman Tobias Ellwood said in a statement.
"We are concerned that it is taking so long to replenish UK stockpiles: both government and industry need to act. The Integrated Review Refresh [due to be published soon] and the budget need to show that the government understands the importance of UK defense in an increasingly dangerous world," said Ellwood.
The report itself pointed up the growing problem. "It is clear that the U.K. and its NATO allies have allowed ammunition stockpiles to dwindle to dangerously low levels," said the lawmakers. "It is clear that the manner in which Western governments procure armaments is not fit for purpose."