Brazil: De Moraes insists social media platforms are communication companies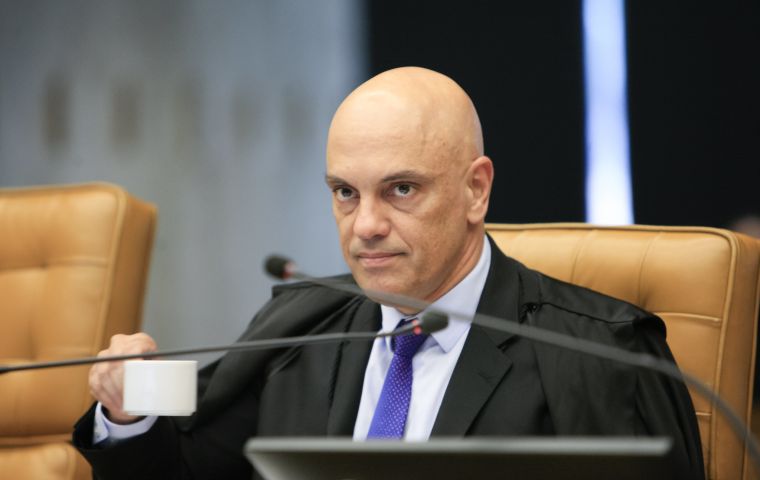 Brazilian Supreme Federal Court (STF) Justice Alexandre De Moraes insisted Monday that social media platforms should be likened to communication and advertising companies so that they can be held accountable.
De Moraes, known for his stance against fake news, said social media corporations should assume their responsibilities and have regulations on the content circulating on their platforms.
"We must change the legal forms of accountability of the owners of these networks. The point we have reached is not possible, that large platforms continue to be considered technology companies. They are communication and advertising companies," De Moraes insisted.
"The largest volume of advertising [money] in the world goes to the platforms," the judge also explained before participating in a seminar in Rio de Janeiro, at the headquarters of the Getulio Vargas Foundation University.
De Moraes is handling a 2019 case on fake news, and incitement to hatred that has led to the imprisonment and trial of extreme right-wing communicators aligned with former president Jair Bolsonaro. He is also in charge of the investigation into the Jan. 8 uprising in Brasilia.
"The business model of the networks is different and that is why you have to negotiate a form of regulation always bearing in mind that the Constitution does not guarantee that freedom of expression is freedom of aggression, hate speech, or against democracy. We have seen what happened in the elections," De Moraes argued.
After the Jan. 8 riots, De Moraes instructed big techs to monitor their content. According to Folha de S. Paulo, only the Chinese platform TikTok delivered a report in which it claims to have canceled 10,442 videos inciting violence, terrorism, and disinformation.