Argentine President advised to rest due to back pain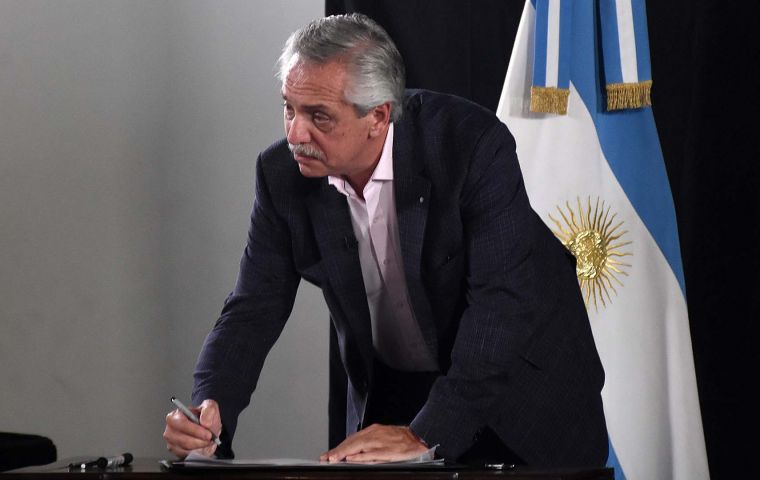 Argentine President Alberto Fernández was taken late Tuesday to Buenos Aires' Sanatorio Otamendi due to severe back pain. After a series of tests were performed, Fernández was advised to rest at the Olivos residence. He was diagnosed with a herniated lumbar disc, for which he will undergo a painkilling procedure in the next few days, according to the Presidential Medical Unit.
"The President presents a picture of acute lumbar pain, for which reason the corresponding studies will be carried out in order to be able to administer a specific treatment. Public opinion will be kept informed," read the official statement signed by physician Federico Saavedra.
Later, in a new communiqué, it was revealed that the President "underwent the corresponding studies, which revealed a lumbar disc herniation, and for this reason a radicular block will be performed in 48 or 72 hours."
Fernández's health had last made the headlines in November last year in Bali, Indonesia, during the G20 Summit where he had to be treated for a case of erosive gastritis with signs of bleeding, after which Foreign Minister Santiago Cafiero took over some of the president's duties at the international gathering. After recovering, Fernández resumed his agenda and held a bilateral meeting with his Chinese counterpart, Xi Jinping, before returning to Argentina.