Peru: Supreme Court agrees to review if Castillo's right to defense was violated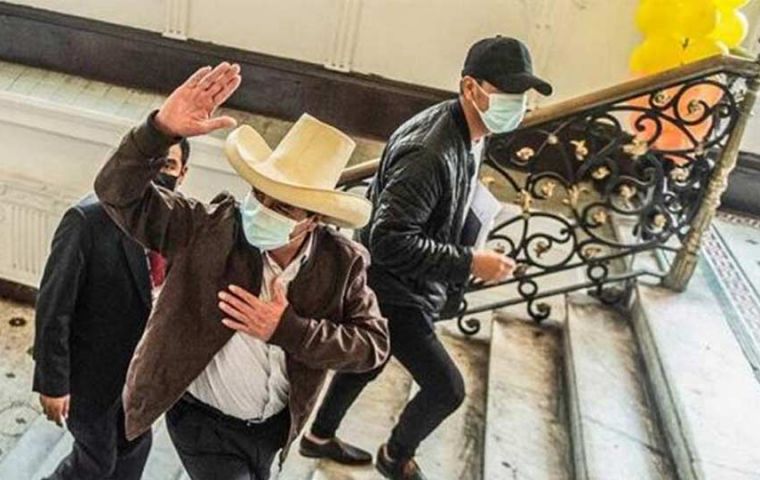 Peru's Supreme Court Wednesday overruled a lower Court's decision and will agree to review former President Pedro Castillo's claims that he was denied a right to defense during his Dec. 7 impeachment by Congress.
The Supreme Court's Permanent Chamber will soon set a date "for the public hearing where the procedural parties will present their oral reports," it was announced.
Castillo's legal team seeks to annul the investigation opened after he tried to dissolve Congress and rule by decree on Dec. 7, which led to his dismissal that same day and the accession to power of Vice President Dina Boluarte.
Castillo insisted his "right to defense and evidence was violated by this Congress of the Republic" and denied that he posed a flight risk. "I have not killed, I have not stolen and I have not raped anyone," he underlined.
One of his lawyers, Eduardo Pachas, argued that his client's right to defense was violated and the Constitution was not complied with, since Congress did not conduct an impeachment trial even though he was a head of state.
Castillo has been under pre-trial detention at El Barbadillo prison since Dec. 7. He faces up to 32 years in jail for his alleged corruption crimes, all of which he has systematically denied, plus the attempted coup d'état.