Week-long power cuts hit 100,000 households in Buenos Aires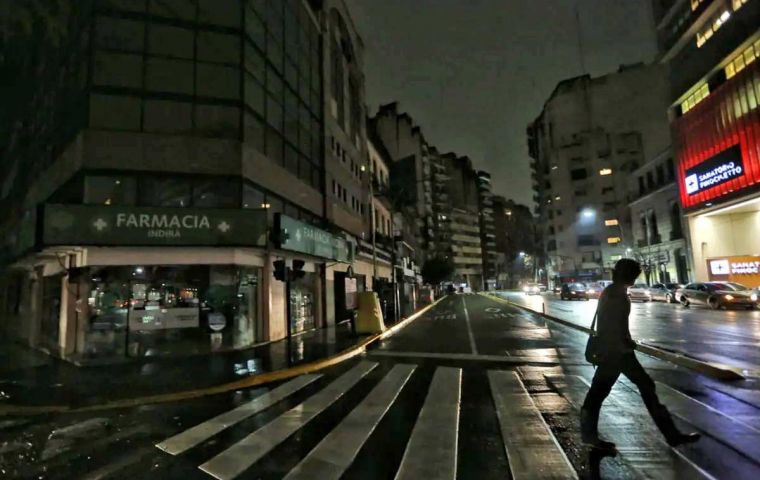 Residents of the Autonomous City of Buenos Aires (CABA) took to the streets Wednesday after days without electricity amid sweltering heat with no end in sight to their plight.
Despite a slight drop in temperature, power cuts persisted. Some people have been powerless for as long as two weeks, it was reported. The complaints were mainly aimed at suppliers Edesur.
"They told me to go live somewhere else because they didn't know when the electricity was going to come back," an angry resident told TN.
Protests were staged in neighborhoods such as Caballito, Floresta, Parque Patricios, and Villa Lugano.
Around 100,000 households were powerless by Wednesday evening, 96.7% of them being clients of Edesur and the other 3.3% of Edenor.
The National Meteorological Service (SMN) forecast a minimum of 26 and a maximum of 32 degrees for Thursday, and similar temperatures for Friday, while the downward trend will continue towards the weekend.