Falklands Education Director discusses history school curriculum with Uruguayan media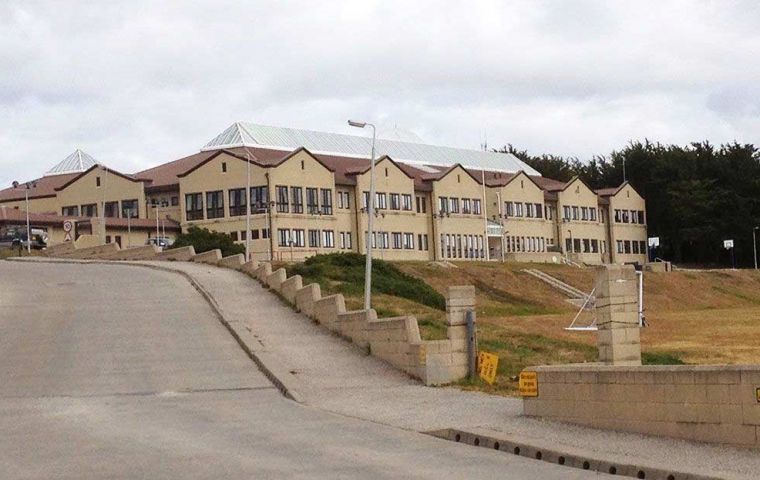 Sarah Stannard, Director of Education of the Falkland Islands, told Paula Ojeda of Montevideo's El Observador how the 1982 War is taught to schoolchildren in the South Atlantic British overseas territories where fighting took place. The story was published this week.
Stannard explained that building schools was one of the first things after the 1982 war. She also pointed out that the children must be prepared to further pursue their studies in the United Kingdom because most islanders leave their homeland between the ages of 16 and 25, although around 80% of them usually return. Hence, that of the Falklands is basically a British curriculum, although "whenever there is an opportunity to address local issues in history, science, art, or other subjects, we try to think about what is specific there and what is specific here," Stannard explained.
Regarding history, Falkland pupils "start with the discovery of the islands and the people who were here: French, Spanish, and English. They talk about the early explorers and then about the development of the island, the time when there were gauchos who took care of the cattle. That is something they focus on in primary school. At the same time, they are taught what was going on in England at that time," she added. "They are also taught about the first explorations to Antarctica. In Science they study [Charles] Darwin and his voyages," the official also noted.
"One of the things we try to teach in history is that they [schoolchildren] can think critically," Stannard also explained. "So they analyze articles or any other information, and they think 'what was this person thinking when they wrote it,' they also analyze if there is bias. These are skills you try to foster in history," she underlined.
Regarding the 1982 war, local students "are aware of it from a very early age because it is all around them," so "while they don't have formal lessons about it, they grow up knowing about it."
Then pupils discuss "why General [Leopoldo] Galtieri thought it was a good thing to invade." The war "is very vivid in people's memory" and most of these children's grandparents lived through it. "It is very real for many people," Stannard stressed. Besides, pupils have met many veterans who visited them over time.
"The other thing that many children are aware of, depending on their age, is about the referendum on what the people of the Falklands wanted. It was very clear that they wanted to remain part of Britain, they don't want to be part of Argentina," she went on.
Stannard also admitted Latin American history was given very little importance besides a reference to the Cuban Missile Crisis, "so it's a bit limited" because "the British system studies more Asian history."
In any case, "when the history teacher talks about the war ... they don't teach propaganda. That's what we expect, that they do that when they teach anything," the FIG official insisted.
Regarding Margaret Thatcher, Stannard explained that the Conservative leader may be absolutely a hero in the Falklands but she is also a divisive figure in the UK. There seemed to be less controversy around Captain John Davis' importance as an explorer. (Source: El Observador)