Argentina bans the sale and import of e-cigarettes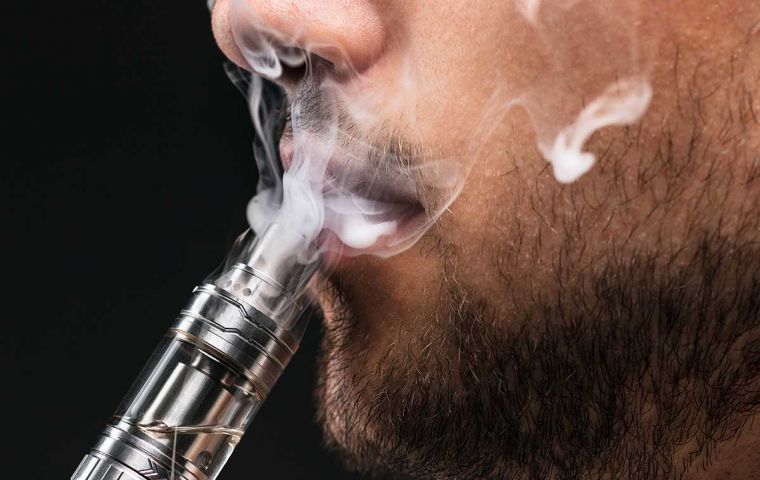 The Ministry of Health of Argentina has prohibited the importation, distribution, commercialization, and advertising of different types of electronic cigarettes and their accessories "throughout the national territory", due to their potential harm to health.
On Monday the health department published in the Official Gazette a resolution signed by Health Minister Carla Vizzotti which establishes the prohibition of systems or electronic devices intended for inhaling tobacco vapors or aerosols, commonly known as "Heated Tobacco Products" (HTPs). These consist of a tobacco stick (HeatStick) and a battery-powered tobacco heating device.
The decision was made "based on the risks involved" in using these types of products and also includes all types of accessories intended for the operation of such systems or devices, as well as cartridges and tobacco sticks to be heated.
The Ministry recalls that in the context of a decline in tobacco consumption in many countries around the world, tobacco companies and other businesses "have introduced new alternative products to the market, such as electronic devices for smoking or inhaling aerosols with or without nicotine."
Under the premise that these products are devoid of the deleterious effects of conventional tobacco, these types of devices are commonly used as replacements, especially in places where smoking is prohibited.
According to the health department, multiple independent studies have shown that electronic cigarettes or HTPs "produce aerosols with nicotine and other chemicals such as acetaldehyde, acrolein, and formaldehyde, which are harmful and potentially harmful to health."
Furthermore, the resolution expressed that given the degree of addiction produced by nicotine, the use of these devices not only represents a potential risk for individuals with cardiovascular pathologies but can also "induce a dependence on this drug" in new users.
"Evidence suggests that novel products such as HTPs and similar products are particularly attractive to children and adolescents, and their introduction into the market has the potential to lead to tobacco initiation in young and non-smoking adults, threatening the achievements already made in tobacco control," the official document added.
Product Consumption in Argentina
According to information provided by the Vizzotti-led ministry, electronic cigarette consumption in Argentina had relatively low values, reaching 1.1% of the adult population according to the National Risk Factors Survey 2018.
However, if the focus is on adolescents, the percentage registers an "alarming" increase, which, according to the 2018 Global Youth Tobacco Survey, reached 7% of the population aged 13 to 15 years. In Argentina, the exclusive consumption of electronic cigarettes reached 3% of adolescents, which would bring the total prevalence of 2018 to 21%.
Tobacco consumption in general is not only harmful to the health of its users - with around 45,000 deaths representing 14% of all deaths - but also has an enormous impact on the country's public accounts, generating an annual direct medical cost of more than $196 billion, a cost of lost labor productivity of over $91 billion, and informal care costs of more than $75 billion.
Thus, the sum of these costs of smoking is equivalent to more than 1.2% of the country's gross domestic product (GDP).