Amnesty International denounces excessive force against social protests in Venezuela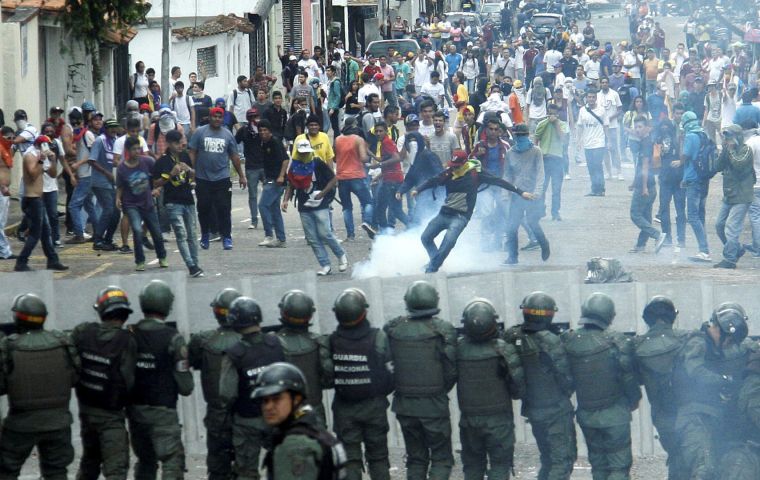 Amnesty International (AI) said excessive force was used by Venezuelan law enforcement agencies against protests demanding social and economic rights. The organization also highlighted these demonstrations were being deterred with repressive measures.
In the Venezuela chapter of AI's 2022-2023 report, it is highlighted that the majority of the population suffered from severe food insecurity and lacked access to adequate medical care, according to data from various NGOs and international institutions.
Although the number of mass demonstrations to demand civil and political rights decreased, authorities reacted with more selective and systematic repressive tactics, such as using the judicial system to silence dissent and criminalize human rights defenders.
"Intelligence services and other security forces, with the acquiescence of the judicial system, continued to arbitrarily detain, torture, and otherwise ill-treat individuals deemed to be opponents of the government of Nicolás Maduro," the report said.
AI also pointed out that "negligence and lack of maintenance continued to reduce the population's access to water," which prompted many community protests, in addition to the total of 7,032 demonstrations in 2022, many of which ended in repression and arbitrary arrests.
Citing investigations by the UN and several local NGOs, AI insisted there were human rights violations against women, due to the persistent criminalization of abortion and the fact that they do not find a gender approach within State institutions when they go to file complaints.
The document also mentions the ongoing impunity in cases of alleged extrajudicial executions, violations of the rights of indigenous peoples - due, among other reasons, to mining exploitation by the State - as well as persecution against activists and human rights defenders.
"The practice of arbitrary detentions continued to be widespread and torture or other ill-treatment was frequently inflicted in custody. Authorities also carried out short-term enforced disappearances as part of this pattern of human rights violations," the report added.