Ecuador's Constitutional Court gives nod to President Lasso's impeachment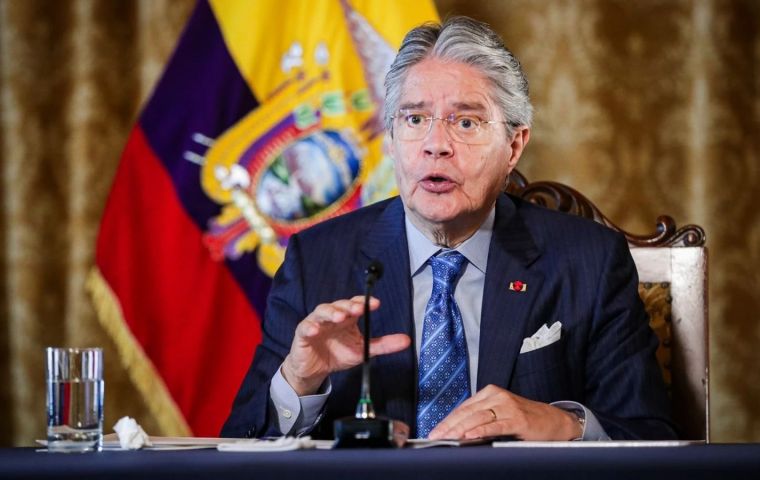 Ecuador's Constitutional Court (CC) Wednesday ruled by 6 votes to 3 that the impeachment of President Guillermo Lasso for his alleged involvement in acts of corruption was "admissible." For a president to be removed from office, 92 votes of the 137 Ecuadorian assembly members are required. The CC also rejected "two accusations related to the alleged crime of extortion" and allowed only the embezzlement allegations to proceed.
In the analysis request filed by the National Assembly (parliament) it was established that the first two charges filed (extortion) do not meet the legal requirements but, regarding embezzlement, the "formulation is framed within the budgets of admissibility established in the" law.
With this admissibility ruling, for the first time in the democratic history of Ecuador, since the 2008 Constitution is in force, a president of the Republic will be called to impeachment in the National Assembly.
Meanwhile, the Government of Ecuador rejected the CC's decision. "We reject the impeachment, respect the decision of the Court, and ratify the innocence of the president," the Government said in a statement.
"Despite the fact that we do not agree with the Constitutional Court's decision, we respect the admissibility ruling on the impeachment trial of the president of the Republic, Guillermo Lasso, requested by the National Assembly," the communiqué added.
"This decision, in no way, validates the arguments raised by the Legislature against the president," the document went on.
"The inconsistencies in the arguments of this trial will not put an end to our vision of serving each of you, Ecuadorians," the statement concluded.