Falklands Prison audit outcomes and recommendations published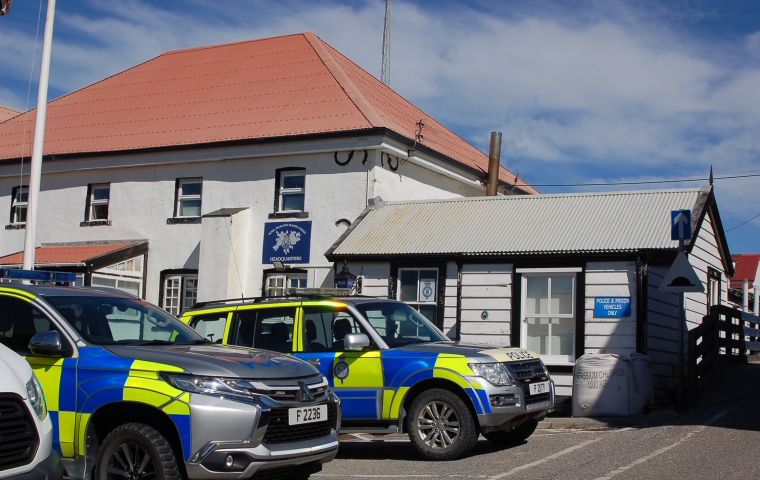 On Tuesday 28 March, ExCo approved for the publication of the Prison audit outcomes and approved the recommendation to increase staffing at His Majesty's Prison in Stanley by three officers. The audit was requested by the Falkland Islands Government and Government House as a result of concerns raised during the incarceration of three disruptive and violent prisoners during 2020.
The audit and inspection of His Majesty's Prison Stanley took place between 16 August to 8 September 2022 and was carried out by David Butler-Trump a Ministry of Justice Overseas Territories Prisons Advisor.
Overall, the report was very positive and demonstrated an effectively managed and operated Prison Service in the Falkland Islands. The report was based on a total of 110 baseline measurements within 24 key custodial areas. The report provided a red, amber and green (RAG) rating, of which, 95 baselines marks were green, and generated a total of 15 recommendations. 14 recommendations were noted as amber and one recommendation was noted as red.
The single red recommendation was relating to the night time prison staff cover of the Prison. With the approval to increase staff by three officers, this will enable HMP Stanley to improve custodial care overnight.
Deputy Portfolio Holder for Islands Security, MLA Roger Spink said: "The Elected Members and I are very pleased with the results of the audit from His Majesty's Prison in Stanley. We made a commitment in the Islands Plan to support our emergency services to build and maintain public confidence, and I hope that the results from this will reassure our community that the Prison is working to a high standard. I would like to thank David for coming to the Islands to complete this work, his experience with Overseas Territories places him in a better position to understand the difficulties small Prisons face in comparison to a large UK prison. We are proud of the work officers do in HMP Stanley and, together with the Governor, the Chief Executive and the Director Emergency Service and Islands Security, we will support them in implementing these recommendations, both in the shorter term and as part of longer-term management plans for the Prison Service."
Ministry of Justice Overseas Territories Prisons Advisor, David Butler-Trump added: "What stands out for me since my deployment to HMP Stanley and I find significant is, the positivity in morale and practices throughout the prison along with key stakeholders. The Prison Superintendent has a robust system in place to allow for, and manage, several offenders to engage in regular periods of Release on Temporary Licence (ROTL). Considering limited opportunities and staffing, there are purposeful activities offenders can engage in, on an almost daily basis. One such activity is the poly-tunnel, where fresh fruit and vegetables are sown, grown, harvested and then donated to those in need within the local community."
"Furthermore, is the positive relationship between the prison, the offenders and the Probation Officer, which knits the whole Offender Management and Rehabilitation process together, during custody and through the gate into the community. HMP Stanley is an example of how an Overseas Territory prison can be professionally and purposefully run on limited resources and staffing, which the Overseas Territory Justice Team aim to share as a benchmark and beacon to others."