Gibraltar Airport Tunnel Opens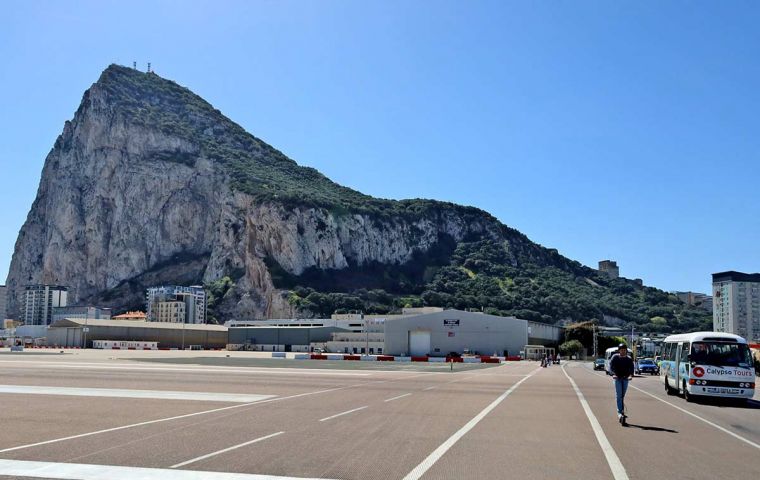 Jim Watt - Gibraltar. The tunnel for traffic to access the frontier with Spain without having to cross the runway has been an ongoing project beset with delays.
Started by the previous government of Peter Caruana, it was today it was finally opened with the Chief Minister Fabian Picardo KC,MP cutting the ribbon.
As from midnight on the 30th March scenes of cars, buses and commercial vehicles crossing the runway will be history.
At the official opening Fabian Picardo KC, MP shared the platform with his predecessor Sir Peter Caruana, who started the project and said:
"I am delighted that this long overdue, critical piece of Gibraltar's infrastructure will finally be operational this week, over 14 years after the original contract was signed.
The long gestation of this project has arisen from litigation and disputes where the Gibraltar Government would not accept substandard work not in keeping with British standards, but it was right we should not pay taxpayers' money for work not in keeping with those contractually agreed standards.
This Government's insistence that the tunnel be completed to the highest British standards as it was originally contracted to be means that the final product is fitted with tried and tested safety features that ensure it is fit for Gibraltar's unique requirements.
For the first time since 1941, the tunnel will enable free flow of vehicles and pedestrians across Gibraltar and will put an end to traffic gridlock caused by the closure of the runway to allow flights to land and take off at the busy Gibraltar International Airport."