Argentina: inflation projections take turn for the worse
Saturday, April 8th 2023 - 10:13 UTC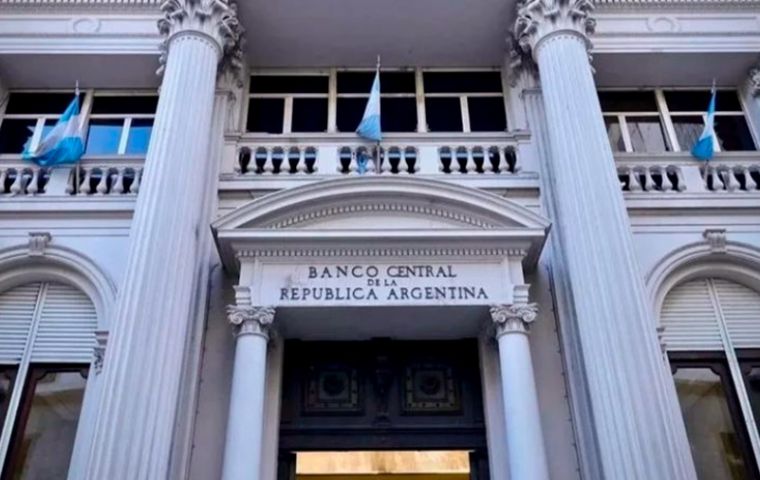 Leading Argentine economists foresee the country's inflation in 2023 might reach 110%, a 10.2 % increase from previous projections, it was explained in Buenos Aires. The projection thus reached three digits for the first time since the REM was implemented.
According to the Central Bank's (BCRA) Relevamiento de Expectativas del Mercado (REM - Market Expectations Survey) monthly report released Friday, the 10.2 percentage points jump was determined after consulting 40 specialists. The private projection on the evolution of retail prices for 2024 also grew 8.3 percentage points, reaching 90%, the study showed.
According to this report, experts project that last month the consumer price index rose by 7% from February, while estimating monthly inflation of 6.3% for April. The official inflation figure for March will be known next week.
Argentina recorded a year-on-year inflation of 102.5% last February, the highest since September 1991, and accumulates a 13.1% increase in the first two months of 2023.
Regarding the evolution of economic activity, analysts foresee that this year Argentina's gross domestic product (GDP) will contract by 2.7%, compared to the 5.2% growth recorded in 2022. The experts also project that GDP will grow by only 0.7% in 2024 and 3% in 2025.
In the Relevamiento de Expectativas del Mercado (REM) published by the Central Bank (BCRA), analysts estimated monthly inflation of 7% for March and 110% for the whole year.
For the next 12 months (until March 2024), the experts predicted inflation to reach 113.3%, a 9.7 % increase from the previous survey. Meanwhile, projected inflation between April 2023 and March 2025 increased by 4.9 percentage points and reached 78%.
Overall, monthly inflation forecasts surveyed by the BCRA do not fall below 6%, at least, until September this year. "Their short-term estimates indicate that the monthly inflation rate would have been 7% in the third month of the year, after registering a variation of 6.6% in the month of February, while they project inflation of 6.3% for April 2023″, the BCRA report indicated.