Chilean Gov't to create a Security Ministry?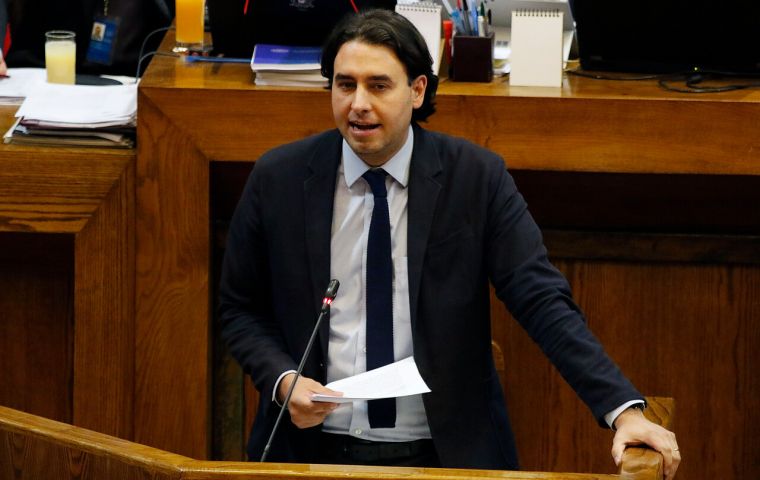 Chile's Interior Minister Carolina Tohá held a meeting Friday with the Speakers of both Houses of Congress to discuss concrete measures in the aftermath of the slain of three police officers. Senate Speaker Juan Antonio Coloma spoke of "a powerful effort by all" ahead as agreements between the Executive and the Legislature are to be reached. In addition to Lower House Speaker Vlado Mirosevic, the meeting was also attended by Justice Minister Luis Cordero.
Coloma explained that 10 bills were set to be dispatched in the next few days regarding administrative changes for the expulsion of illegal migrants, property usurpation, and parole releases, as well as the reiteration of crimes, the creation of the Ministry of Security and a Cybersecurity Law, among others.
"It is important to legislate fast, without any doubt. But it is also important to legislate well and that is why today's meeting is a basic coordination," Mirosevic said.
"The key thing, beyond political differences, whether left or right, (is that) the Senate, the House, and the government come to an agreement. And also with the rest of the powers of the State," he added.
Coloma and Mirosevic also met Thursday with President Gabriel Boric Font and representatives of the police and other agencies.
Chile was shocked Thursday after the death of a Carabineros officer while performing a routine control in downtown Santiago, which prompted a reaction to take urgent measures against violence.
Thursday's incidents came alongside the passing of the so-called "trigger-happy law" which grants more powers to Carabineros in the use of firearms and was part of a package of security measures promoted by the government and Congress.