How well did Uruguay do with S&P's latest ratings?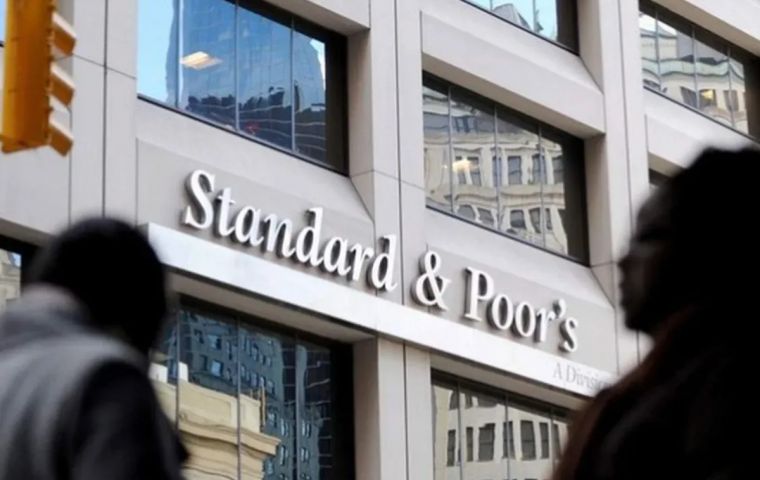 The credit rating agency Standard & Poor's Wednesday upgraded Uruguay BBB+, with a stable outlook, the highest level in the country's history, it was announced. This index reflects the level of risk involved in lending money to governments according to their economic conditions.
Economy Minister Azucena Arbeleche said that "the improvement in S&P's credit rating confirms S&P's confidence in the prudent fiscal management, something that has already been perceived by investors through the low country risk premiums. This credibility and confidence in the management of public funds generates greater well-being for Uruguayans."
S&P highlighted that the stable outlook "reflects our expectation that continued economic growth and stable fiscal results will contribute to a moderate fiscal deficit and stabilization in debt levels".
The agency also said it expects investments in various sectors of the economy to support GDP (Gross Domestic Product) growth of around 2.5% on average in 2024-2026.
"First, an increase in employment is generated as a result of an increase in investment in the productive sector," Arbeleche added. "Secondly, the tax burden on individuals and companies is reduced, as happened recently," she went on. "Third, prudent fiscal management allows Uruguay to access credit on more favorable terms, reducing the resources allocated to debt interest payments," she also pointed out, and "fourth, it allows greater resources to be allocated to priority sectors such as lower-income households, smaller companies, health, education, infrastructure, and housing," she concluded.
S&P also stated that Uruguay's ratings were "supported by its track record of stable and predictable economic policies and well-established institutions, which have supported steady economic growth. Uruguay also has a strong external position and the highest GDP per capita in the region."
However, the agency also cautioned that "Uruguay's relatively high inflation and the still high dollarization of the financial system limit monetary policy flexibility and ratings."
In December 2021 Fitch upgraded Uruguay's debt outlook to stable (BBB-), in October 2022 the Japanese agency R&I upgraded the rating to BBB+, with a stable outlook, and in November last year, DBRS Morningstar upgraded the rating to BBB with a stable outlook.