State of emergency decreed in Peruvian borderline areas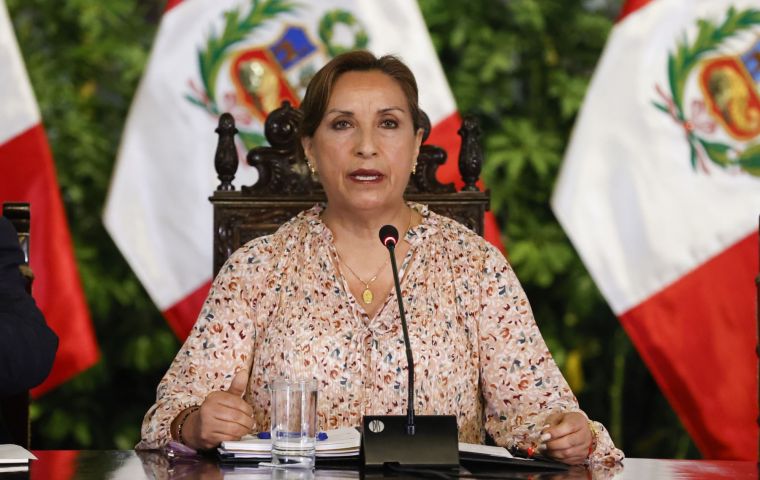 Peruvian authorities have declared a state of emergency across its areas bordering Ecuador, Colombia, Brazil, and Chile in a move to curb a surge in crime President Dina Boluarte claims is linked to migrant offenders. While the measure is in force, certain constitutional rights such as the inviolability of the home, freedom of transit, freedom of assembly, and personal freedom and security are restricted or suspended.
"A supreme decree has been been approved declaring a state of emergency in the border zone of the departments of Tumbes, Piura, Cajamarca, Cajamarca, Amazonas, Loreto, Madre de Dios, and Tacna," Boluarte announced. A state of emergency is already effective in the Puno region.
Boluarte insisted that this measure "will allow the execution of police operations related to border control with the purpose of preventing internal order and the constitutional rights of the population." The Peruvian National Police (PNP) will maintain the "control of internal order, with the support of the Armed Forces," she added and said a request for a "constitutional reform" would be submitted before Congress "to authorize the intervention of the Armed Forces in border areas."
"It is about the modification of Article 165 of the Constitution so that the Armed Forces provide permanent support in the surveillance and control of our borders," she explained.
In other decisions made Wednesday, the Government of Peru established that "foreigners who entered without migratory control may register via regularization," which "will allow the regularization and identification of foreigners who are in an irregular situation," with no fines charged, according to Boluarte, who nevertheless pointed out that this measure will only apply to foreigners who entered in a regular manner and who for different reasons have become irregular. This amnesty "only has a period of six months" and the government "will not tolerate any further extension of this term," Boluarte also warned.
Boluarte picked up on reports that "those who commit daily assaults, robberies and other criminal acts are foreigners, that is why we have to reformulate the law on foreigners, see this issue of migration (...) 800,000 Venezuelans have entered, as many Haitians, and they are the ones who are unfortunately committing these acts," she said during a press conference.
She also pointed out that under then-President Pedro Pablo Kuczynski (2016-2018) free entry was allowed through northern Peru and argued that "we have to speak almost in unison of migration and citizen insecurity."