Brazil's Minerva Foods profits sustained with shipments from Uruguay and Argentina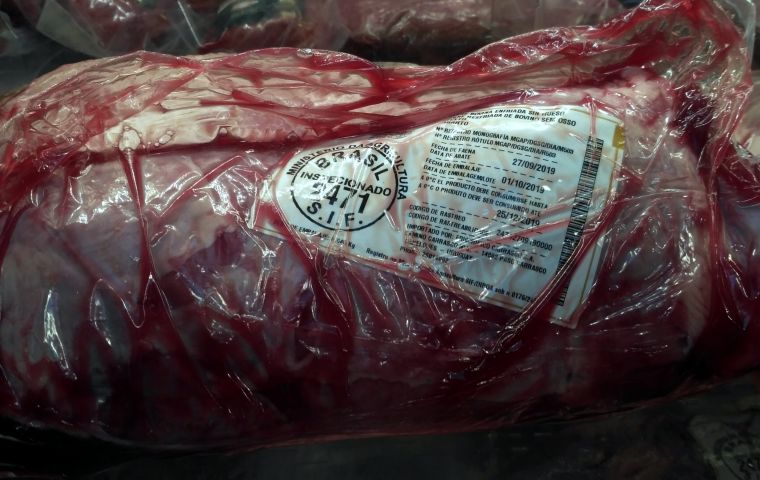 Minerva Foods, South America's largest animal protein exporter, ended the first quarter of this year with a net income of R$ 114 million, (Some five Reais to the US dollar).The result was only 0.5% lower than in the same period of 2022, despite the temporary interruption of shipments of Brazilian beef to its leading buyer, China.
In February, Brazil voluntarily halted its beef exports to the Chinese market after the discovery of a case of "mad cow disease" in Pará. The export suspension lasted about a month. In part, Minerva saw only a slight decrease in profits due to the geographic diversification of the company's operations, which continued to meet Chinese demand during the embargo period with shipments from Argentina and Uruguay.
Operating cash generation measured by Ebitda fell 17.7% in relation to the first quarter of 2022, to R$531.9 million. Net revenue, in turn, decreased 11.7% to R$6.38 billion.
According to the company's CFO, Edison Ticle, Brazil's credit market was affected by the retailer Americanas (*) billion-worth debt scandal, which raised loan costs.
The leverage (ratio between net debt and Ebitda) was 2.6 times in the period, 0.1 percent above the performance in the first quarter of 2022. Still, the Ebitda margin reached 8.3% in the January-March interval, only 0.6 percent below the margin of the first quarter last year.
The company's CEO, Fernando Galletti de Queiroz, pointed out that even with exports affected by the suspension of sales to China, 63% of gross revenue came from foreign markets in the first quarter. Queiroz said that "China continues to demand a lot" and will continue among the prominent buyers.
(*) Brazilian Retailer Americanas (AMER3.SA) filed for bankruptcy in January after disclosing "accounting inconsistencies" worth 20 billion Reais (US$ 3.84 billion), leading banks to increase their provisioning in their most recent earnings release.