Chile launches Lithium and Salt Flats Committee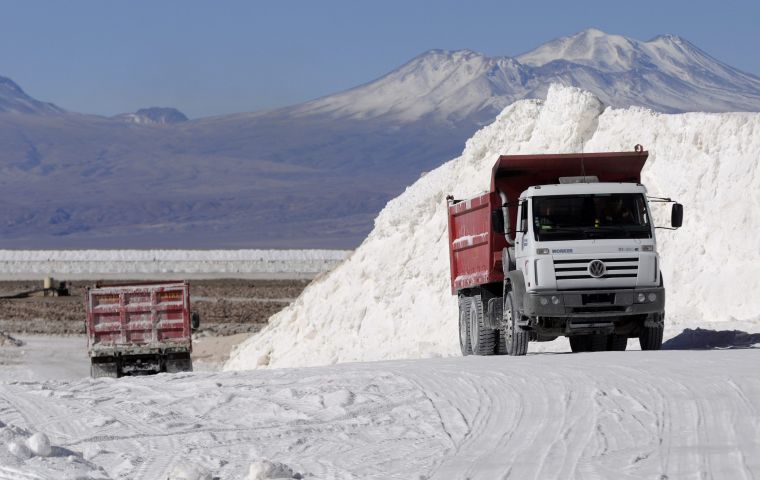 Chile's Government Monday approved the creation of the "Lithium and Salt Flats Committee" to add to the National Lithium Strategy announced last month in areas involving the Economic Development Agency (Corfo) and also as a technical advisory body, it was reported in Santiago.
The Committee will also coordinate the various ministries and other public entities as well as with regional governments taking part in the lithium development process. This new committee will be headed by a "Strategic Council" of representatives from the Ministries of Mining (who shall chair it); Economy, Development and Tourism; Finance; Foreign Affairs; Environment; Science, Technology, Knowledge and Innovation; and Corfo.
President Gabriel Boric Font last month launched the National Lithium Strategy whereby the Chilean State will be a key player in the whole productive cycle of the mineral through joint public-private entrepreneurship through the National Copper Corporation (Codelco).
The plan also contemplates the creation of a National Lithium Company, a project that will be sent to Congress.
Chile currently has one of the largest reserves of lithium in the world in its northern salt flats, with which it seeks to consolidate its position as a global leading supplier. In 2022, lithium became Chile's most exported non-copper product and is expected to be an important source of income in the future.
Read also: Chile announces national lithium strategy