Magallanes Region to the rescue of farmers given the persistent drought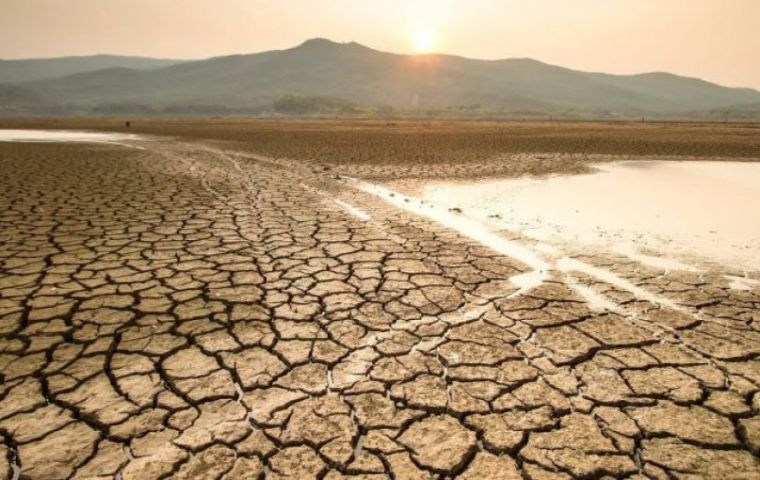 Systems to collect and accumulate water, plus troughs, were some of the implements that were distributed among farmers in the Magallanes Region, extreme south of Chile, to combat the hydric scarcity which affects the whole region.
The implements and instructions were delivered by the regional government and the Chilean Agriculture ministry. Those benefited by the distribution are farmers with land holding flocks of less than three thousand sheep.
The only exception was the Cacique Mulato cooperative which has some 26,000 sheep, but is a production unit that includes some twenty successions and over 300 beneficiaries.
The Institute of Agriculture Development, Indap, from Magallanes Region was granted the equivalent of some US$ 100,000 to finance sixty projects for the purchase of water collecting systems of at least 10,000 liters each.
Similarly the regional government matched with some US$ 3 million for 22 solutions involving flexible ponds and reservoirs with a 20,000 liters capacity each, plus 110 trough links for the flock to drink from. To this must be added another eleven farmers, non members of the Indap registry, with rigid ponds with a 1,000 liters capacity for plots of land, of half a hectare, and flexible reservoirs for farmers with more than a hectare of land.