Peru: State of emergency in Puno extended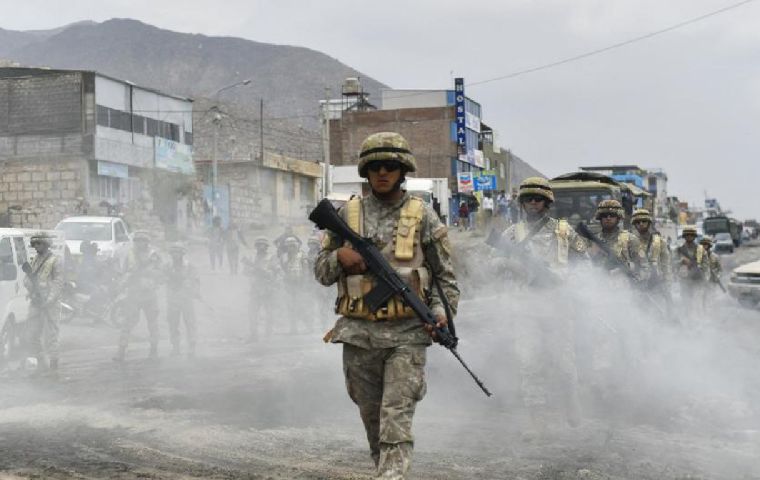 Peru's government has extended the state of emergency in the Puno region for 60 days, thus allowing the Joint Command of the Armed Forces to retain the Unified Command of the Armed Forces and the National Police amid anti-government protests.
Puno, a southern region bordering Bolivia, was the site of violent clashes with law enforcement forces during the anti-government protests earlier this year. The same protests maintained the blockade of roads and highways for a longer period of time.
Last week, the social organizations of Puno called a 24-hour strike to resume the mobilizations against President Dina Boluarte, but compliance was low.
The state of emergency is pursuant to Article 137 of the Political Constitution which establishes the restriction or suspension of the exercise of constitutional rights related to the inviolability of the domicile, freedom of transit through the national territory, freedom of assembly, and personal freedom and security.
During this emergency period, the armed forces have the task of protecting critical national assets, with the intervention and support of the National Police as well as the protection of public and private institutions and strategic facilities related to the exploitation or transportation of natural resources and roads determined by the police.
In a recent assembly of social organizations of Puno, it was also agreed to carry out a new protest march to Lima in the coming weeks, similar to the one at the beginning of the year, which was one of the last mobilizations following the Dec. 7 impeachment of then-President Pedro Castillo Terrones. A total of 77 people died as a result of the ensuing unrest.