WSJ says China plans to install spying base in Cuba
Friday, June 9th 2023 - 11:21 UTC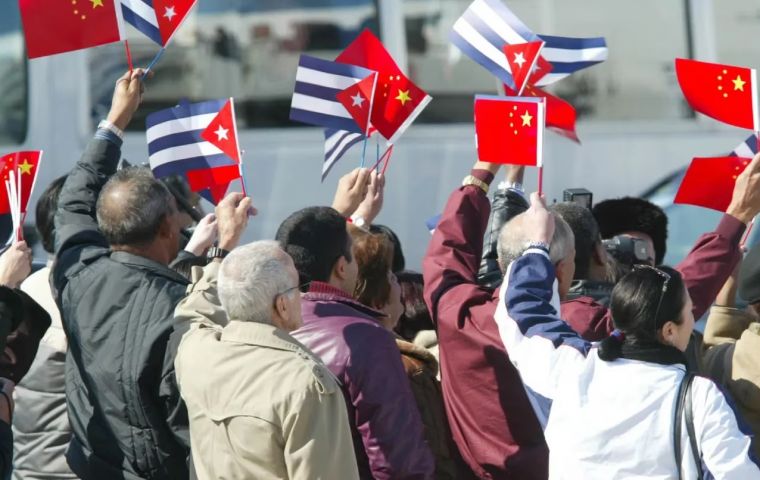 According to The Wall Street Journal (WSJ), the governments of China and Cuba signed an agreement whereby the Asian nation will install a spy base on the Caribbean island to intercept communications of all kinds in the United States.
Citing "US officials privy to classified information," the WSJ considers that the agreement is for the moment only in principle, and would have as a counterpart a substantial payment from Beijing to Havana.
There is no indication of where the base would be or what would be its size or the number of personnel it would need. It is also unclear, the WSJ said, what the Joseph Biden administration could do to stand in the way of such an agreement.
The newspaper assumes that a spy base in Cuba, less than 150 kilometers from Florida, would be useful to know the details of maritime traffic in a region with a large number of military bases, as well as to monitor all electronic communications in the southeastern United States.
"We are very aware of China's efforts to invest in infrastructure around the world for military purposes, including on this continent. We follow them very closely and take steps to counter them," National Security Council Spokesman John Kirby said.
In its first reaction, the White House sought to minimize the issue. "I've seen that press report. It is inaccurate," Kirby told MSNBC.
"We will continue to monitor it closely and be confident that we can meet all of our security commitments at home and throughout the region," he added.
Cuban Deputy Foreign Minister Carlos Fernández de Cossío said that it was "unfounded information", "slander" and "fallacies" to justify US sanctions against his country.
"Slanders of that kind have been frequently fabricated by US officials, apparently familiar with intelligence information," Fernández de Cossío said while recalling "the alleged acoustic attacks against US diplomatic personnel, the falsehood about a non-existent Cuban military presence in Venezuela and the imaginary existence of biological weapons laboratories."
Fernández de Cossío recalled that the island is a signatory of the Declaration of Latin America and the Caribbean as a Zone of Peace, signed in Havana in January 2014.
"By virtue of it we reject all foreign military presence in Latin America and the Caribbean, including that of numerous US military bases and troops, especially in the military base that illegally occupies a portion of the national territory in the province of Guantanamo," the diplomat noted.