Canada wildfires smoke reducing solar power and New England summer heat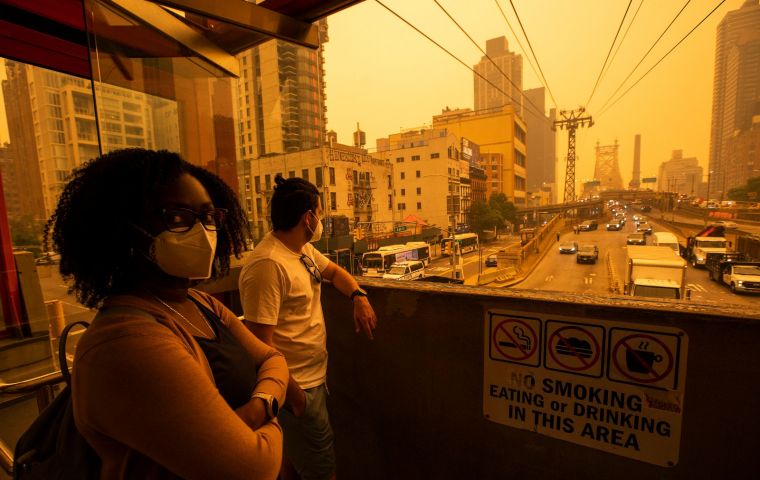 Solar power generation in the northeast United States is tumbling by more than 50% as a result of the smoke from eastern Canada wildfires. On Thursday ISO New England, the operator of the grid, said solar power generation in New England was 56% below last week during times of peak demand.
"In recent days, smoke from wildfires in Canada has traveled to New England, significantly lowering production from solar resources in the region compared to what ISO New England would expect absent the smoke," pointed out the operator.
Solar power accounts for around 3% of electricity generation in New England, with natural gas and nuclear the biggest sources with 52% and 26% share, respectively.
The smoke from the Canadian wildfires has also lowered actual temperatures in New England compared to what weather models are forecasting. This leads to lower demand on the regional grid, as there is less need for things like air conditioning, ISO New England said.
"Because these smoky conditions are unprecedented in the region, there is little, if any, historical information to rely on, creating further complications in generating accurate forecasts," the grid operator added.
The plunge in solar power generation combined with the lower temperatures as a result of the smoke makes forecasting demand for the grid challenging, according to ISO New England.
"Despite these complications in forecasting, ISO New England continues to manage the regional grid under normal operating conditions, and does not anticipate this changing," it noted.
New York ISO said that smoke from Canada's wildfires, which is blocking sunlight, resulted in a combined reduction in peak solar energy production.