Biden spoils Blinken's trip to Beijing by likening Xi to a dictator?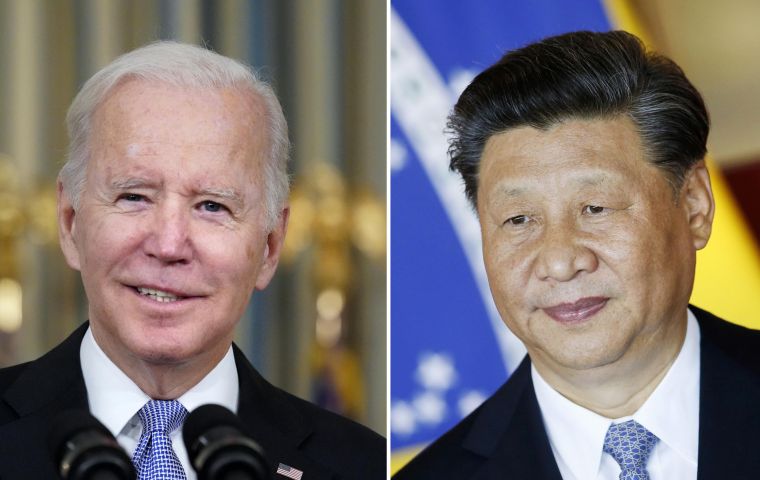 United States President Joe Biden on Tuesday likened Chinese President Xi Jinping to a "dictator." The comment came just a day after top US diplomat Anthony Blinken's trip to Beijing aimed at easing tensions between the two countries
Speaking at a fundraiser in California, Biden said Xi was embarrassed when a Chinese balloon was blown off course over the US in February.
"The reason why Xi Jinping got very upset in terms of when I shot that balloon down with two box cars full of spy equipment in it was he didn't know it was there," Biden said.
"That's a great embarrassment for dictators. When they didn't know what happened. That wasn't supposed to be going where it was. It was blown off course," Biden added.
The alleged spy balloon incident and increasing US activity in the Taiwan Strait have contributed to worsening US-China relations. Biden also said that China currently "has real economic difficulties."
Secretary of State Anthony Blinken's two-day trip to Beijing marked a visit from the highest US official in five years.
In his meeting with Xi and other senior diplomats, Blinken covered several contentious issues such as Taiwan, Russia's war in Ukraine and the US-China rivalry in the semiconductor chip industry.
At the end of the rare visit, both Blinken and Xi agreed to maintain dialogue at senior levels to avoid an all-out conflict. "We both agree on the need to stabilize our relationship," Blinken said in China.
The US diplomat assured Xi that Washington was not trying to economically stifle China through its sweeping ban on exports of high-end semiconductors, merely that Washington was trying to protect itself.
In turn, China reiterated that it would not send weaponry to Russia to aid its invasion of Ukraine, but voiced concern at the actions of private Chinese firms.
Chinese top diplomat Wang Yi, however, had emphasized that there was "no room for compromise" or concessions on the Taiwan issue.
Reacting to Blinken's efforts in Beijing, Biden on Monday has said that there was progress between the two countries and that Blinken had "done a hell of a job."