Chile's Central Bank cuts down growth projections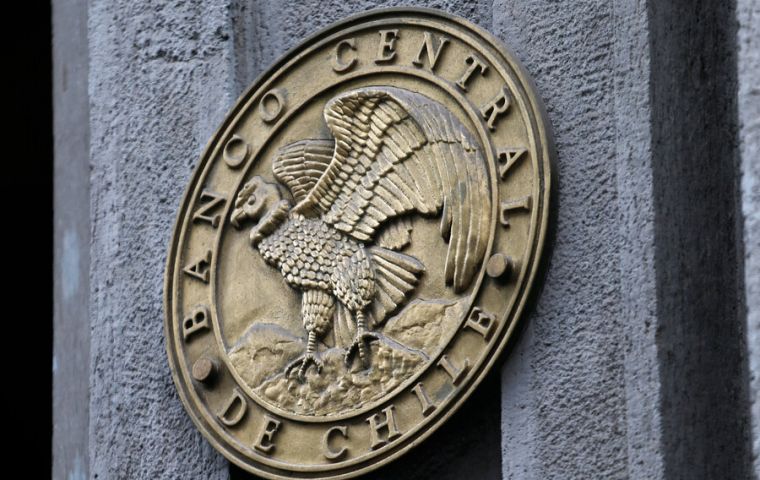 According to the Chilean Central Bank's new projections, the South American country's economy will grow less than expected this year, it was reported Tuesday in Santiago.
The latest report was released after the Central Bank Council decided to maintain the interest rate at 11.25%, the highest level in two decades. It is expected that the combination of low inflation and almost zero growth will push for a rate cut in the next meetings.
The Central Bank cut its Gross Domestic Product (GDP) projection from a range of -0.5% to 0.5%, to one of -0.5% to 0.25%. In other words, Chile's economy will contract or, at best, grow at minimal levels this year.
"The economy has been making progress in resolving the macroeconomic imbalances accumulated in recent years," the Central Bank said in its Monetary Policy Report (IPoM), which also pointed out it was still time for the economy to return to more solid levels of growth.
"In this scenario, the activity gap will turn negative during the second half of 2023 and will remain at these values for several quarters," the Bank stated.
In the rationale for the cut, the report states that although activity and domestic demand evolved as expected, there was "a larger than expected drop" in "private consumption."
The Central Bank estimates that activity in 2024 will grow between 1.25% and 2.25%, while in 2025 GDP will expand between 2% and 3%. Regarding prices, the bank projects 4.2% inflation for this year.