Peru: Afghan migrants rescued from people traffickers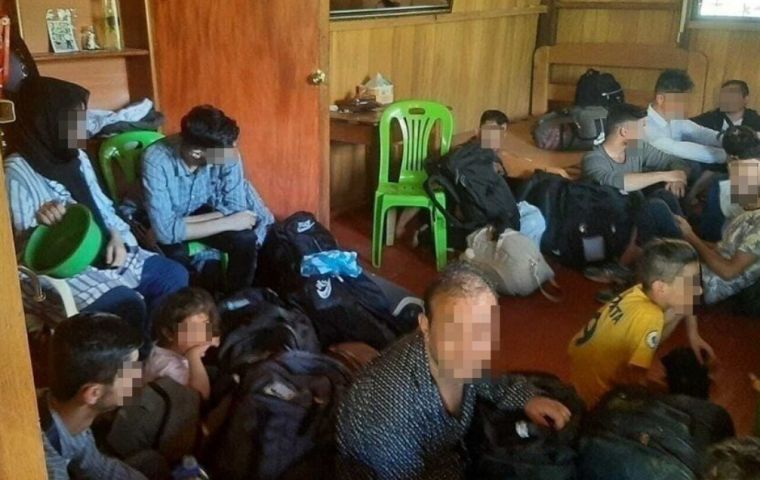 Peruvian authorities Sunday rescued 23 Afghan victims of migrant trafficking, it was reported in Lima. "The Tahuamanu Prosecutor's Office in the district of Madre de Dios achieved the rescue of 23 migrants of Afghan nationality in an operation carried out on the Peru-Brazil border, in coordination with the police," said a statement from the prosecutor's office.
Among the victims there were four children, "including a two-month-old baby," the document went on.
The foreigners, whose objective was to reach the border with Ecuador, swindled them "with the promise that they would be transferred, without any inconvenience, by paying large sums of money to those known as coyotes", the statement added. The statement did not mention how much the migrants had paid the smugglers.
The victims were held in an overcrowded home in the town of Iñapari in the Madre de Dios region, without food. Then, they were to be taken to the city of Puerto Maldonado and then to Lima, ending up in Tumbes, a town in the north of the country bordering Ecuador, which was the migrants' intended destination. But they were cheated out of their money and crowded into a house without food in the village of Inapari in the Madre de Dios department along the Peru-Brazil border, the statement explained.