Chile launches "Truth and Justice" program to determine forced disappearances under dictator Pinochet
Thursday, August 31st 2023 - 15:13 UTC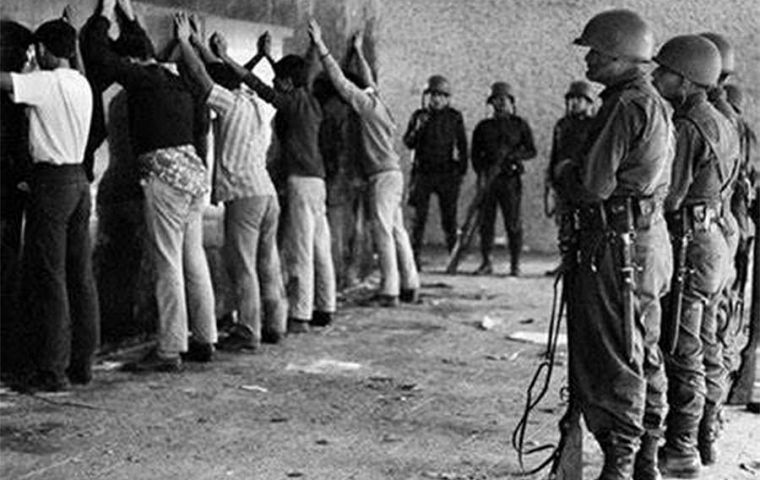 Chile's government launched a program on Wednesday that seeks to determine what happened to more than 1,000 people during Augusto Pinochet's military dictatorship 50 years ago.
"Justice has taken too long," President Gabriel Boric said as he announced the government project at the presidential palace. "The only way to build a future that is more free and respectful of life and human dignity is to know the whole truth," he emphasized.
Pinochet seized power in a bloody coup of which the United States under president Richard Nixon and Secretary of State Henry Kissinger, was well aware on September 11, 1973 and would remain in power until 1990.
During his dictatorship, some 40,175 people were executed, detained and disappeared, or tortured as political prisoners, according to Chile's Ministry of Justice.
Government reports show 1,469 people were victims of forced disappearances, of whom 1,092 were secretly detained and 377 were executed. Their remains were never returned to families.
Pinochet died in 2006 at the age of 91, and was never convicted for his role in the crimes. Many have been pushing the government for more answers and accountability.
Until now, the circumstances of those who were declared missing has not been looked into, the weight only carried by bereaved loved ones.
The project, officially known as Truth and Justice, will have a dedicated budget and staff, with investigators tasked with reconstructing the victims' final days.
Earlier this week, the US State Department declassified briefings presented to Richard Nixon, the US president at the time, on September 8 and September 11.
The reports show how he was briefed on Chile's impending coup which was part of the wave of military dictatorships in the region in the 1970s.
In Argentina, Brazil and Uruguay, families have also pushed for more information on those who were declared missing during military regimes.