Paraguay's population below 2015 projections, census shows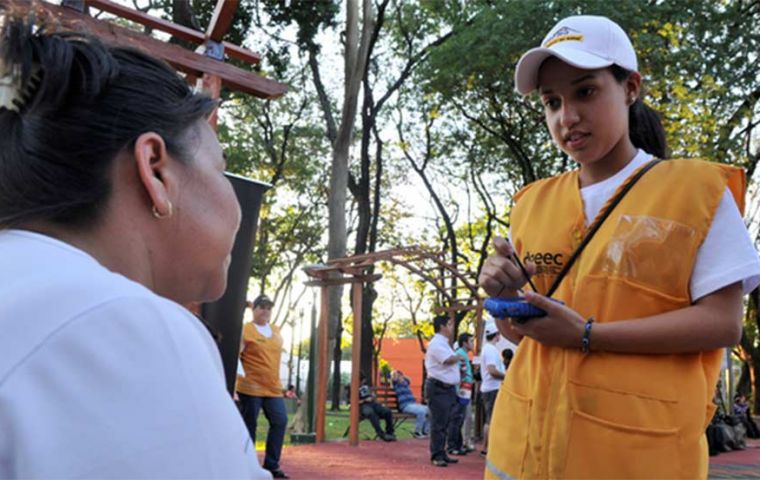 Paraguay's National Institute of Statistics (INE) Thursday released its preliminary conclusions on the country's latest census, whereby the entire population would amount to 6,109,644 people (3,078,994 are men and 3,030,650 are women), thus falling noticeably short of the 2015 projections that foresaw 7,453,695 inhabitants by 2022, it was reported in Asunción. A total of 2,109,864 dwellings were counted nationwide.
INE Director Iván Ojeda explained in a press conference that the 2022 National Census confirmed the downward trend in the fertility rate when projections estimated a higher number of women in the country than results would indicate.
Regarding life expectancy, Ojeda said that an update after the Covid-19 pandemic showed a decrease from 75.5 to 74.2 years, again failing to meet the 2015 calculations.
Ojeda also pointed out that more Paraguayans had emigrated, in contrast to people moving into the country and still above expectations.
In addition, the IV National Indigenous Census showed a total of 140,206 inhabitants nationwide belonging to one of the 19 native communities, a significant increase from the 117,150 indigenous people in 2012. This rise was explained chiefly through improvements in the collection methodology.
The indigenous peoples with the largest population in Paraguay are the Mbya Guaraní (27,853 people), the Ava Guaraní (22,235), and the Nivaclé (17,845).(Source: Xinhua)