US accuses China of IUU fishing; Beijing hits back, "a complete political manipulation"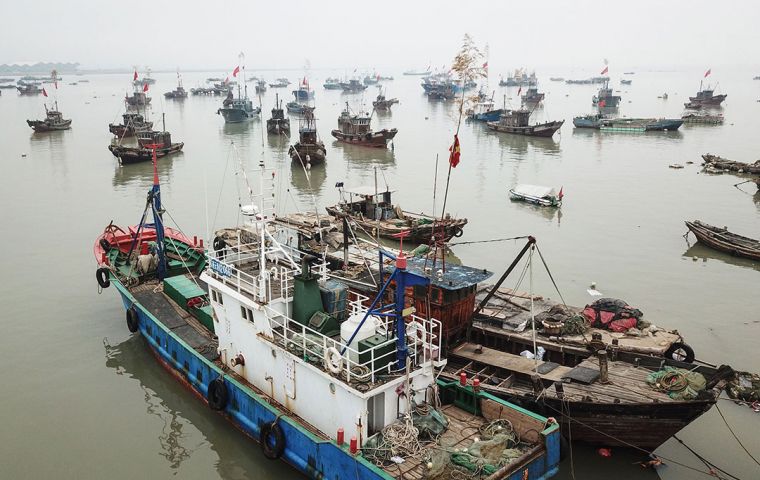 Beijing described the US' designation of China for illegal, unreported, and unregulated (IUU) fishing, as "a complete political manipulation". Last week the US National Oceanic and Atmospheric Administration released its 2023 Report to Congress on Improving International Fisheries Management, in which the US designated China as one of the seven nations and entities for IUU fishing.
The Chinese Foreign Ministry complained bitterly arguing the US made a general identification and determination of a country based on the illegal fishing activities of individual fishing vessels, which has no legal basis, seriously disrupting the order of international fisheries cooperation.
Foreign ministry spokesperson Mao Ning said at a regular press conference that according to international law and practices, the main party engaged in illegal fishing activities is individual fishing vessels. The illegal fishing behavior of individual fishing vessels should not be attributed to a certain country.
Mao emphasized that China is a responsible country that attaches great importance to the scientific conservation and sustainable utilization of fishery resources. According to relevant international laws such as the United Nations Convention on the Law of the Sea, China exercises its rights to develop and utilize offshore fishery resources, and actively fulfills international obligations, said Mao.
China also has a sound management system for distant water fisheries, implements the strictest measures for monitoring and managing fishing vessel positions globally, and takes the lead in voluntarily implementing fishing moratoriums in certain high seas areas, Mao added. "Additionally, Mao noted that China works together with the international community to target IUU fishing."
"China has joined eight regional fisheries management organizations, including the International Commission for the Conservation of Atlantic Tunas, and has consistently ranked among the top performers in these organizations," Mao added.
However, the US has long violated international laws in the Central and Western Pacific Ocean by overfishing tuna beyond quotas, and the country was also found to have engaged in up to 13 suspected IUU fishing activities at the recent annual meeting of the Inter-American Tropical Tuna Commission, said Mao.
Those activities involved the indiscriminate fishing of whale sharks and turtles, with the US responsible for the highest number of violations among all members, according to Mao.
"Before the US side unreasonably accuses other countries of engaging in so-called illegal fishing, it should first carefully examine itself and seriously consider how to address the issue of illegal fishing by its own fishing vessels," Mao concluded