Paraguayan lawmaker ready for war with Argentina
Thursday, September 21st 2023 - 11:12 UTC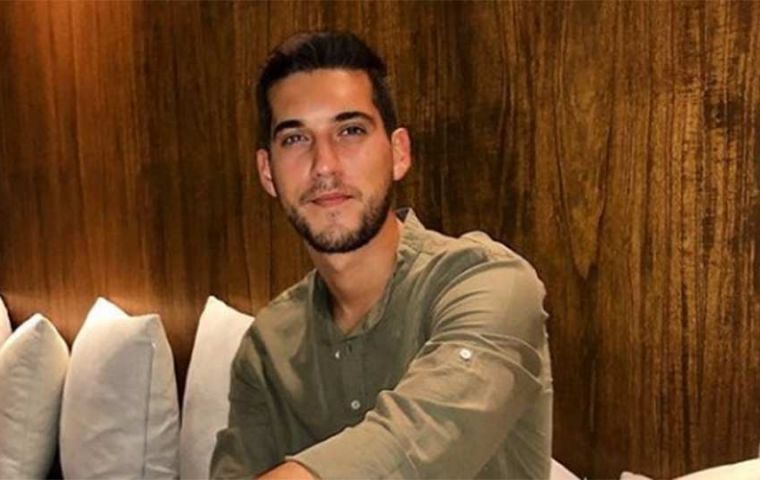 Paraguayan Congressman Rubén Isaac Rubín Orrego of the National Encounter Alliance (Alianza Encuentro Nacional - AEN) Wednesday said his country needed "missiles that can hit important points in the region because, otherwise, we are already losing the diplomatic game" with Argentina amid escalating tension between the two countries.
"As a young Paraguayan, I would go to war (with Argentina)," the 25-year-old lawmaker insisted. "I would certainly go to war for my country."
"How much was, I don't know if you can remember, the loan that the United States gave to the neighboring country to buy airplanes? Now, a few weeks ago it was made public. That, colleagues, seems crazy to me. But it is not Argentina's fault, it is our fault. How can it be that the United States is giving loans to a country that works with China and they tell us 'don't work with China, work with Taiwan' and on top of that they don't give us money for armaments?" Rubin argued before a Paraguayan Congress plenum.
"I do not know how the US can lend them money to buy airplanes and they ask us not to work with China and that we only have relations with Taiwan and they do not even help us to have armaments," he went on.
"I know the priorities for many are to have better schools and hospitals, but what good are they if we are not capable of defending those buildings, our borders, or our hydroelectric plants?" Rubin elaborated.
"I believe that here it is not so much a question of how many soldiers or troops we have, but of technology, of missiles that reach key areas of the region, that protect our resources. That also gives Chancellery (Foreign Ministry) tools to negotiate," he added.
"Today, if we talk about the Chancellor, if we put him in a deck of cards, he has two or three cards in his hand and the neighboring countries have five, six, seven or eight cards to negotiate with. We start losing this diplomatic game if we don't have the national defense card," he explained.
The dispute between Asunción and Buenos Aires began when tolls were imposed on Paraguayan barges sailing through the Paraná River Waterway, in retaliation for which President Santiago Peña ordered all energy supply from the Yacyretá dam cut off.
Read also: Tension between Argentina and Paraguay on the rise