New legislation decriminalizes self-defense in Peru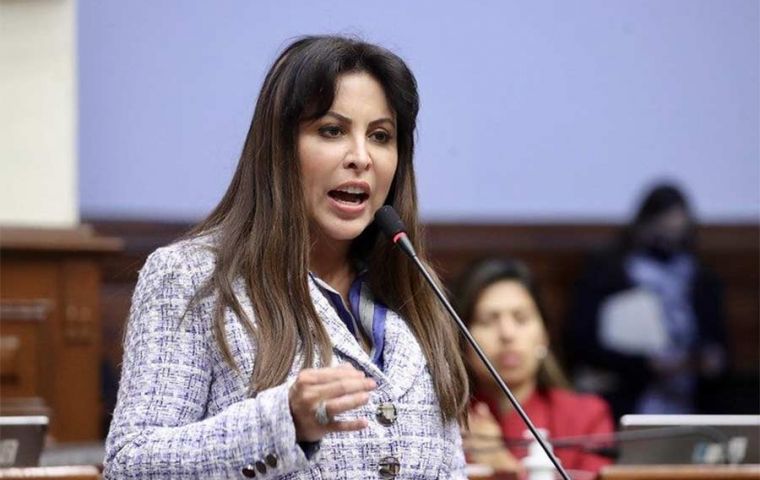 Peru's one-house Congress has allowed the use of lethal force in case of "imminent danger" in a move to protect the citizenry. President Dina Boluarte has signed the bill into law, it was reported in Lima.
Under the new norm, Peruvians will be able to exercise lethal force in the face of a situation of "imminent danger" or legitimate self-defense and will not face criminal prosecution, it was explained.
The initiative was mooted by Congresswoman Patricia Chirinos of the rightwing party Avanza País, citing insecurity, delinquency, and organized crime concerns. This measure was necessary and that self-defense is "a right that gives us the possibility to protect ourselves and our families," she argued.
The bill specifies that Peruvians will not be held accountable if they use lethal force in case of "imminent danger" in order to "protect their own life or the integrity of themselves or third parties". The regulation seeks to modify the penal code and the scope of criminal liability in these cases.
The new law suppresses preventive imprisonment measures in cases of legitimate defense, but the measure will remain enforceable whenever it is proven that a crime was actually committed with intention.
Therefore, the "intensity and dangerousness of the aggression, the aggressor's way of proceeding, and the means available for defense" will be taken into account. And so will "the attitude towards the aggressor on the part of the person defending himself," explained Justice and Human Rights Committee Chairwoman Janet Riva.
Faced with the increase in insecurity, which led to the decree of a state of emergency in several regions in the country, Prime Minister Alberto Otárola stressed that his country was going through "a moment of rupture" which warranted new measures entailing the "suspension of some constitutional rights." Hence, the Police will be able to intervene in premises and homes, violating the right of inviolability of the home, to detect and disrupt criminal organizations or mafias.