UK, US support for British Falklands sovereignty but Spaniards, Germans and Italians favor Argentina
Wednesday, September 27th 2023 - 09:40 UTC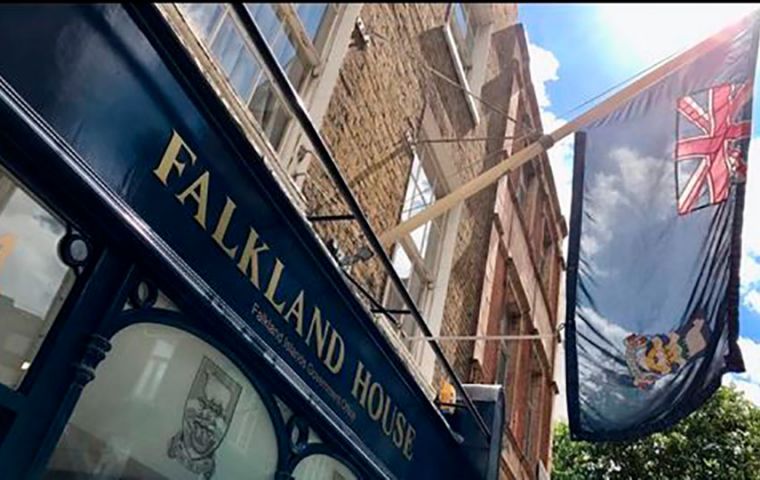 How do Europeans, Americans, and even the UK feel about the sovereignty dispute over the Falkland Islands between Argentina and the UK? A new YouGov EuroTrack survey asked several Western European EU nations (as well as the UK and USA): Should the Falkland Islands belong to the United Kingdom or Argentina?
In Britain, the majority of people (57%) think the Falklands should belong to the UK. One in six (16%) say the Islands should belong to Argentina, and 27% are unsure.
A separate YouGov survey recently found that the British public's emotional connection to the Falkland Islands is not especially strong. Only 35% say they would be upset if the Falklands went to Argentina, with 46% saying they wouldn't be bothered and 9% saying they'd be actively pleased.
By contrast, in Spain, 52% of people say the Falklands/Malvinas should be Argentine, with only 14% saying they should be British. This may well reflect Spanish frustration with their own similar dispute with Britain over sovereignty of Gibraltar, as well potentially as solidarity with a country more Spaniards consider similar to their own than the UK, .
Opinion in the rest of Western Europe is less certain. In France – reportedly the only nation to propose caution on the use of Malvinas to call the Falklands, 27% support the Argentine claim to the Islands, compared to 23% for the UK's.
Italians and Germans also tend to favor Argentine sovereignty of the Islands, at 30-32% compared to 21-24% who back the British status quo.
The two Nordic nations surveyed – Denmark and Sweden – tend to come down on the UK's side, with the former backing British rule by 31% to 23%, and the latter by 28% to 23%.
Americans too weigh in on Britain's side, saying the Falkland Islands should fall under British sovereignty by 35% to 24% for Argentina.
The YouGov sample size included 2066 adults in GB; 1000 adults in France; 2387 adults in Germany; 1001 adults in Denmark; 1011 adults in Sweden; 1063 adults in Spain; 1011 adults in Italy and 998 adult citizens in the USA The Fieldwork extended from 8th August to 6th September 2023.