Ten finalists in Paraguay for the competition, "Why I would like to meet my neighbors in the Falklands"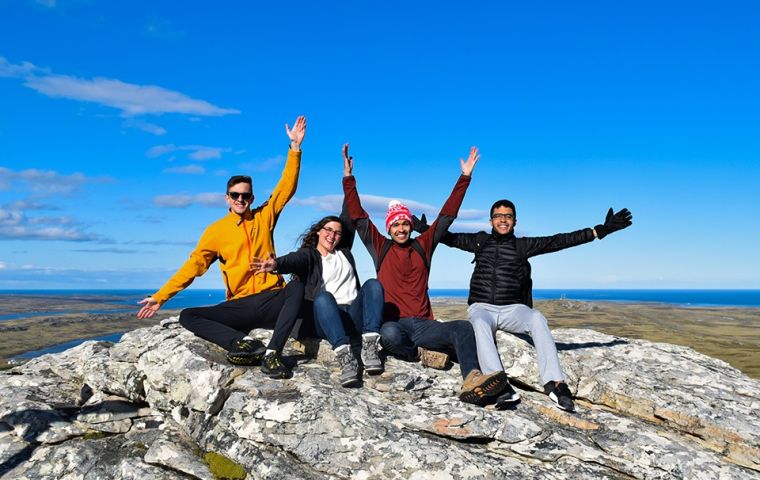 The British Embassy in Paraguay has announced the 10 finalists from Paraguay to the Regional Student Competition 2022/2023 on the Falkland Islands. The applicants answered the question "Why would I like to meet my neighbors in the Falkland Islands?" in a video.
The winners of the competition will be announced on Monday 9 October, 2023.
This regional competition, organized by the Falkland Islands Government and the British Embassies in Argentina, Paraguay, Chile and Uruguay offers winners (one from each country) the chance to visit the Falklands for a week with all costs covered. Winners will be staying with a local family, to experience first-hand the life in the Falkland Islands.
The contest is meant to promote the cultural exchange between the Falklands and the region, and to spread the knowledge about the Falkland Island and its people. This is the first time that this competition has been held in Paraguay.
List of 10 finalists:

Agustina Arce Aguilera
Marta Daniela Cardozo Quinteros
Demian Eliazart Escurra Vega
Facundo Javier González González
Rose Nathalie Kennedy Godoy
Paula Thais Ojeda Dragotto
Alma María Paredes
Kevin Ruíz Díaz
Luciano Manuel Santiviago Zelada
Josefina Vera Frutos
In order to enter the competition, these participants presented student certificates issued by the following universities: Universidad Nacional de Asunción (Asunción and San Lorenzo), Universidad Columbia del Paraguay (Asunción), Universidad Católica Nuestra Señora de la Asunción (Asunción and Hernandarias), Universidad Politécnica Taiwán-Paraguay (Asunción), Universidad Americana (Asunción), and Universidad Nacional del Este (Ciudad del Este).