Argentina's Supreme Court rules to extradite Jones Huala to Chile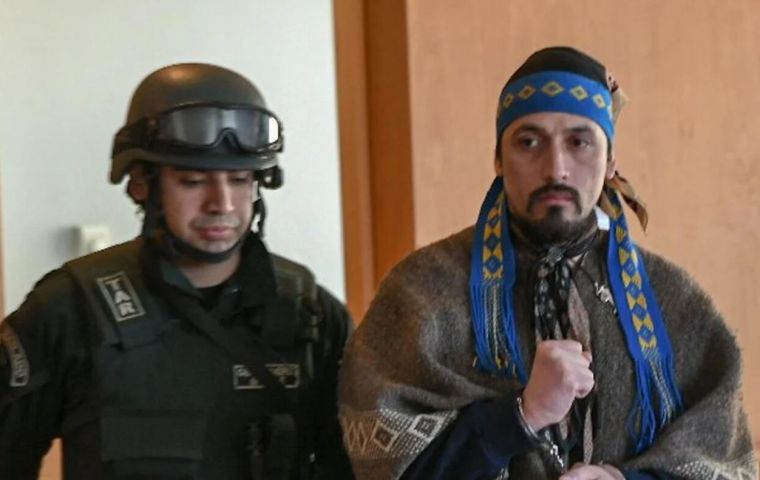 Argentina's Supreme Court (CSJN) Tuesday cleared the way for the extradition of Mapuche guerrilla leader Facundo Jones Huala to Chile to serve the remainder of his sentence.
The fighter of the Mapuche Ancestral Resistance (RAM) was convicted in Chile of arson and illegal possession of a homemade firearm. Now it is up to the executive branch to decide how, when, or even if Jones Huala will travel.
This is the second time that the CSJN has ordered the extradition of the Mapuche leader. In August 2018, he was sent to Chile to stand trial. He was eventually convicted and sentenced to 6 years in prison for arson and 3 years and one day for illegal possession of a firearm in 2013 in the municipality of Río Bueno.
Jones Huala was arrested on January 30th in El Bolsón, in the Argentine province of Río Negro, after being on the run for almost a year. He had been sent to the Temuco prison, 613 kilometers from Santiago. Since then, there have been several protests demanding his release.
Last year, the Temuco Court of Appeals released him on parole, but on February 15, the Chilean Supreme Court overturned that decision and ordered him back to prison. By that time, he had fled the country.