Heat and negligence leave 2-yr-old dead in São Paulo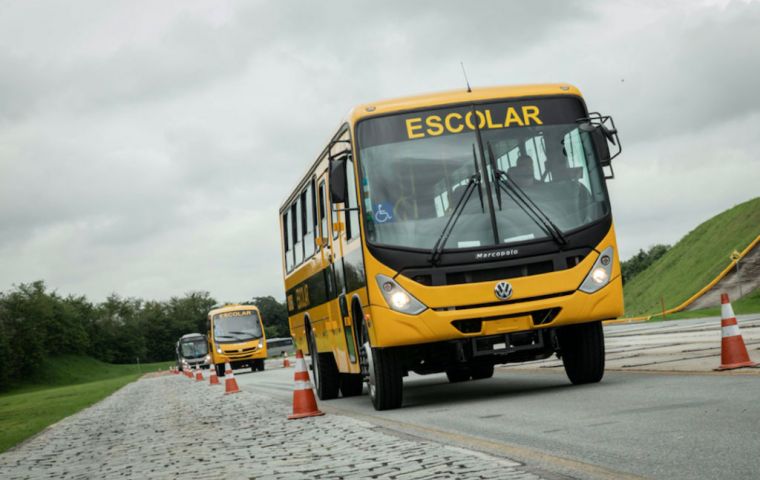 Two-year-old Apollo Gabriel Rodrigues was pronounced dead on arrival at a São Paulo hospital on Wednesday after being neglected by the school bus driver and his wife, who left him in the vehicle all day in scorching temperatures.
With a wind chill factor of more than 40 degrees Celsius (104 degrees Fahrenheit) and humidity below 20%, the boy had been taken by his mother at 7 am to the daycare bus in Vila Maria, in the northern area of São Paulo, and was forgotten inside.
It was not until 4 pm when they went to pick up the vehicle from the parking lot, that they noticed the child's presence. He was rushed to the local José Stóropolli Hospital, but arrived lifeless, according to the Military Police. The driver and his wife were arrested on charges of intentional homicide, according to O Globo.
Brazil's National Institute of Meteorology declared a red alert due to unseasonably high temperatures as a result of the El Niño phenomenon. The extreme heat wave affecting most of Brazil this week caused historical energy consumption, the National Electricity System Operator (ONS) reported.
Temperatures this week have averaged at least 5 degrees Celsius higher than those recorded for the same time of year, reaching a wind chill factor of 58 degrees Celsius in western Rio de Janeiro on Tuesday morning.
The extreme heat wave in Brazil affects 116 million people in 2,707 cities, Inmet said. Temperatures above 40 degrees were recorded in more than 43 cities.
According to ONS, there was a 16.8% increase in energy demand this month as El Niño left the Atlantic Ocean warmer with reduced humidity in much of the country, including São Paulo, the continent's largest city.
The heat wave is forecast to last until Friday.